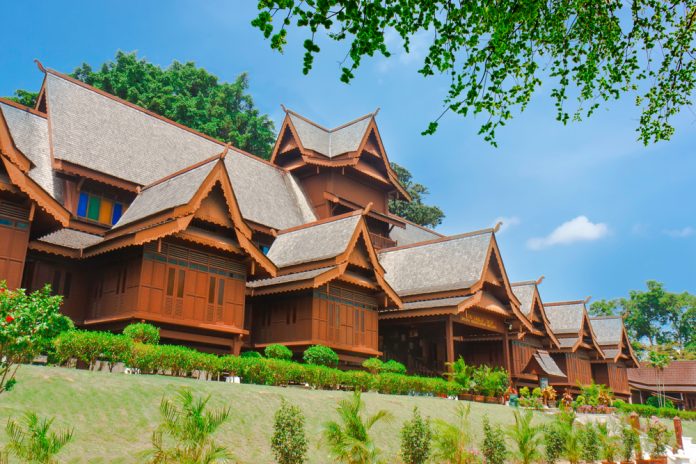 Melaka is among the most scenic and beautiful places and is also said to be the origin of Malaysia. A lot of tourists visit Melaka for its historical & natural attractions. Tourism in Melaka had come to a standstill due to the recent Covid-19 outbreak. After the recent CMCO orders, the state government of Melaka has decided to promote Melaka tourism locally. And, after a long gap, you can finally bring a smile to your face by planning a holiday in Melaka in 2020.
On the 8th of November, 2020, the Tourism Promotion Division of the Melaka government launched the "Melakan Visit Melaka Packages 2020" to ensure that the Melaka travel industry is not adversely affected by the ongoing pandemic. The state government of Melaka also demanded relaxation in the Movement Control Order laid by the government to revive its tourism sector. The local tourism is also back on its feet, and you can travel from different places to Melaka.
The Melaka state locals can now avail of 18 tourism products in Melaka at exactly half rates due to the launch of "Melakan Visit Melaka Packages 2020".The CM of Melaka, Datuk Seri Sulaiman Md Ali informed that the discount will be available only for residents of Melaka and includes major attractions of the state like Mini Malaysia, ASEAN Cultural Park, Melaka Trishaws, Melaka Zoo, Melaka Ghost Museum, Melaka River Cruise, etc. He also informed that this package is intended to help industry players and small traders who are affected by this pandemic. People who hold identity cards with the number 04 or 30 are also eligible for the aforementioned discounts.
The Melaka government is also planning to pertain new tourism policies post-Covid-19 to entice tourists from Southeast Asia, especially from Singapore, Thailand, Brunei, Indonesia, and the Philippines. The greatest number of tourists visited Melaka from China, but due to Covid-19, this number of Chinese tourists has significantly decreased. The government is also focusing on ways to get the tourism industry in Melaka back on its feet.
This is the best time for Staycations, i.e. spending holidays in your own country because almost 70% of Covid-19 patients have healed themselves in Malaysia and a safe tourism environment has been revived. Melaka offers a wide range of activities & tourist attractions to choose from. Staycation in Melaka can be done at affordable prices as one can book cheap bus tickets for Melaka trip on redBus.
You can also personalise your trip to Melaka by adding your preferred tourist attractions or activities. There are many tourist attractions in Melaka like St Paul's Church, Baba Nyonya Heritage Museum, Sultanate Palace Museum, Menara Taming Sari, Melaka Straits Mosque, Pantai Klebang, Cheng Ho Cultural Museum, etc.
If you are planning for a Melaka trip, then make sure you wear a mask & use a hand sanitiser to protect yourself from the Covid-19 outbreak. Make sure you choose a tour package that also concerns with your safety. You can also do pre-booking of bus tickets in Melaka to avoid the risk of lurking in public transport. Choose a reliable online ticket booking platform for public transportation in Melaka like redBus, which is the largest bus ticket booking platform around the globe.
The Malaysian government is also standardising the rates of hotels & taxes to provide support to the tour providers and tourists. The state of tourism in Malaysia also recently demanded RM 100 million for providing cable car services & RM 25 million for the maintenance of several tourist destinations. Melaka was offered as an example when the state laid its demand. You must have spent a long time in your homes due to Covid-19, and a trip to Melaka will certainly cheer you up.
Selected conveyance services are allowed under the CMCO (Conditional Movement Control Order) laid by the Melakan government and the Melaka government is trying its best to capitalise the relaxations and get the tourism industry back on its feet. You will spend less if you choose a staycation in Melaka at this time due to the discounts offered by the state. CMCO also has eased the constraints on travel in Melaka as compared to the MCO (Movement Control Order). Besides bringing smiles to your faces after visiting Melaka attractions, you will also aid in the revival of the Melaka travel industry.