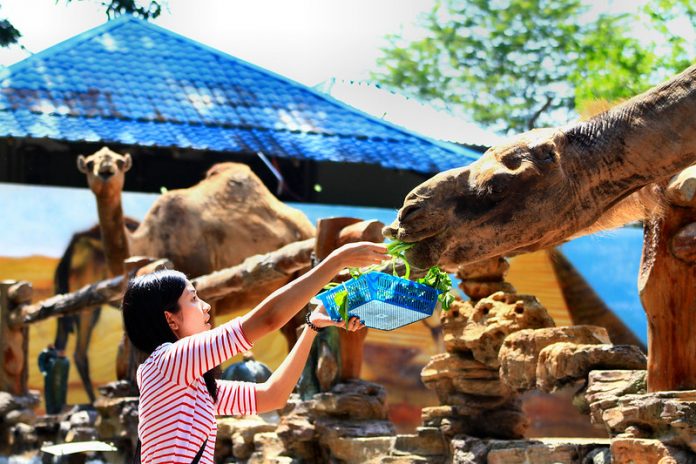 Johor Bahru (JB) is the capital of state Johor in Malaysia and is located in the southern region of peninsular Malaysia. You can look for a Johor Bahru bus on redBus. It is a popular place in Malaysia and is visited a lot by people from different Malaysian cities. Many people come from Kl to JB as people usually arrive at Kuala Lumpur (KL) first in Malaysia. The Johor Bahru city has an equatorial climate and the best time to visit this place is from May to October during the summers. One can find a Johor Bahru bus from their source city on redBus mobile application/website. redBus is the largest platform for online bus ticket booking globally and has many satisfied users around the globe. Let us do things to do if you stay for 3 days and 2 nights in Johor Bahru city.
Day 1 in Johor Bahru
If you have arrived on any Johor Bahru bus from Kuala Lumpur, then after departing, search a reasonable hotel in Johor Bahru. There are many hotels in Johor Bahru, near and away from the bus station. Once you have accommodated yourself, visit some tourist attractions on the first day. One can visit 2-3 tourist attractions during the day time, and there would be no tension in finding public transport as there are many conveyance facilities in Johor Bahru.
Below is a list of some tourist attractions you can choose from:
• Johor Zoo – The Johor zoo is one of the oldest zoos in Southeast Asia as it was built in 1928. You will find many animals & birds like gorillas, elephants, lions, flamingoes, etc. The lush green vegetation and different kinds of flowers will give you a soothing experience. You can also watch the animal feeding activity in this zoo.
• Istana Besar – This royal building was constructed in 1866. It has a very strong and beautiful architecture which will surely catch your eyes. This building also consists of a Royal Abu Bakar Museum, which has a collection of old royal antiques.
• Sultan Abu Bakar State Mosque – This mosque is built in a mixed British and Islamic architecture style. It is said that this mosque was built over eight years. It can accommodate 2000 worshipers at a time, and you will love the architecture and peaceful surroundings.
• Arulmigu Sri Rajakaliamman Glass Temple – This temple is an important pilgrimage site for Hindus. This temple has coatings of glass outside and inside. The glasses reflect and are a great example of architectural beauty.
After visiting any two attractions or three in the day, you can now head for Jalan Tan Hiok Nee neighbourhood. This neighbourhood has excellent cafes, restaurants, and antique materials shops that will pass your first evening/night in Johor Bahru.
Day 2
You can reserve your day 2 for touring Legoland Malaysia. It is the first international theme park in Malaysia. It has 40 rides, slides in it for all ages. The park is divided into different areas like:
• Technic Themed Area – This area includes very fast rides like Aquazone Wave Racers, Technic Twister, etc. You can also do fun activities here like The Great Lego Race.
• Kingdom Area – This area is based on the medieval earth theme. The Dragon ride in this area is quite famous, which can accommodate 600 riders at once. The maximum speed of this ride is 60 KM/hour.
• Imagination Area – This area is for doing fun activities like building homes, cars, buildings, skyscrapers using your imagination, and testing their durability on the earthquake table provided in this sector.
• Land of Adventure – This area is based on the late 1800s and early 1900s theme. It emphasizes the colonial and old civilizations and their way of living.
• City – This city area is designed as an actual town area with attractions and rides for children,
• Miniland – This area comprises famous buildings and places of attraction in Asia recreated at a ratio of 1:20. LEGO blocks make these structures.
• Water Park – This section includes 20 rides and many LEGO models.
• Sea Aquarium – This is an aquarium showing aquatic life.
Legoland is a vast place with so many fun activities to do. You will enjoy your second day in Johor Bahru here. After spending your second day at Legoland, one can visit Medan Selera Meldrum Walk, which is famous for its street food. While Malaysia is famous for its street food, this street in Johor Bahru will spice things up.
Day 3
You can visit the Angry Birds Theme Park in Johor Bahru if you are a fan of the Angry Birds film/gaming franchise. This theme park is spread across 26,000 square feet and has everything related to Angry Birds. There are daily shows and performances from local artists which you will love.
You can also visit the Danga Bay in the evening. Danga Bay has exotic restaurants with delicious seafood. You can also visit the Danga World Theme Park, which has around 20 rides. There is also a zoo at Danga Bay named Danga World Petting Zoo, which is smaller than the aforementioned zoo in Johor Bahru but is unique. There are fun activities with animals in this zoo, and you can get close to animals here. Don't forget to eat Kam Long Fish Head Curry here as it is one of the prominent dishes of Johor Bahru.
Visiting Danga Bay will take a day, and you can shop for gifts/souvenirs at City Square JB shops. The City Square JB is a famous shopping complex. There are many other tourist attractions in Johor Bahru, such as the Catholic Church of the Immaculate Conception, Johor Bahru Art Gallery, Gurudwara Sahib Johor Bahru, War Memorial at Johor Bahru, etc. One can give preferences to any other tourist attraction in this 3 Day 2 Night itinerary of Johor Bahru.
This was all about things to do in Johor Bahru for 3 days and 2 nights. You can visit Johor Bahru City Square on the last day to shop the Johor Bahru City Square consisting of renowned shops. One can find Johor Bahru bus tickets online on redBus mobile application/website. You can also find the schedule of buses on redBus like KL to JB bus schedule.