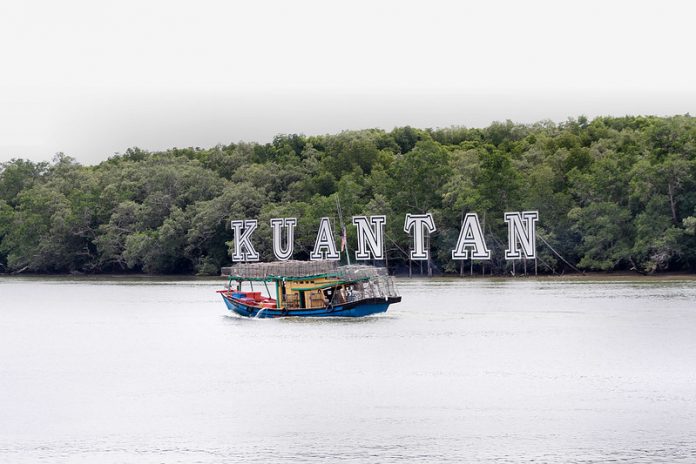 The 18th largest city of Malaysia, Kuantan, is a beautiful town situated near river Kuantan where it gets its name from. Kuantan is the capital of Pahang in Malaysia.
As far as the history of this city is concerned, it was founded in the year 1851 named Tanjung Kumbar. It later got declared as an administrative centre, and its name changed to Kuantan subsequently. The city has well-established road networks with metropolitans like Kuala Lumpur, route for KL to Kuantan bus being the most famous in the country.
Although the city is distinguished for handicrafts, timber industry and the fishing industry, the backbone of the Kuantan economy is the tourism industry.
Things to do in Kuantan
Being a modern city, Kuantan offers visitors and travellers, a wide range of activities and destinations to experience. One requires a good amount of time to have a look at every speciality found in Kuantan. Some of the most beautiful places to be visited during your trip to Kuantan are listed below.
Also known as Teluk Chempedak, this amazing white sand beach is located just 5 km away from the main city of Kuantan. If you wish to experience skiing and surfing, Teluk Chempedak is the ideal place for you.
For a relaxing getaway, Sungai Pandan Waterfalls locally known as the Panching waterfalls can be an ideal option. These waterfalls are just 25 km far from Kuantan city and have the most aesthetically pleasing views from the top. It is the perfect place for having fun and frolic with your kith and kin.
There is nothing better than a spiritual location for relieving your mind of all the stress and chaos of daily life. Masjid Sultan Ahmed Shah is a glorious mosque located in the city of Kuantan. You can easily spend an hour in this mosque.
Taman Gelora is a manmade park situated near the sea. It provides wonderful panoramic views. People from various parts of the city visit this park for various recreational purposes. Special facilities for the elderly and pregnant women are available in this park. It is famously known for its white water lilies.
For an extravagant shopping experience, East Coast mall is a perfect choice. Various stores of national and international brands can be found in this huge mall.
Weather in Kuantan
Kuantan has tropical rainforest climatic conditions which mainly comprises 2 kinds of weather. Kuantan experiences a 'Hot' and a 'Rainy' season throughout the year.
Although it is rainy for the maximum part of the year, the month of July is marked as the hottest month with an average temperature of 32 degree Celsius.
As far as the winters in Kuantan are concerned, there is a very short period when you can experience cold winds at night times. This can only be experienced if you travel in January.
Some travellers do not prefer rainy days for travelling to a particular location. For all the people with the same thought, December is the month in which they must refrain from visiting Kuantan. December is known to be an extremely wet month in the whole year.
The best time in the whole year to plan a trip to Kuantan can be somewhere between April and September.
Shopping Sites in Kuantan
Kuantan is full of great malls and shopping stores scattered throughout the city. There are an ample variety of local items apart from the branded goods which are the speciality of Kuantan.
Some of the most popular shopping locations which you must not forget on your trip from KL to Kuantan are:
East Coast Mall
Natural Batik Village
3D Gallery
Cowboy Stores
Night Market
Hasil Laut Kiah Kee
Weave Story
Berjaya Mega Mall
Gio Mall
Kuantan Parade
Kuantan City Mall
90 Degrees Art Gallery
M.A.I Signature
Travelling from Kuala Lumpur to Kuantan
As both Kuala Lumpur and Kuantan are among the most travelled tourist destinations in the country, both are well connected through remarkable bus services. Being a short route, travelling from KL to Kuantan through the bus as compared to other modes of conveyance can turn out pretty economical and comfortable.
The whole city is well served by renowned bus companies having prowess in the travel industry. If you wish to travel from KL to Kuantan, following bus service providers can be the best option providing you unmatchable services along with amazing deals.
LA Holidays Travel and Tours
Utama Ekspres
Jasa Pelangi Ekspres
Bulan Restu
All these companies facilitate the passengers by providing all the necessary amenities inside their buses. Tickets for any of the companies as mentioned above can be booked through the redBus application for the route KL to Kuantan. The famous dropping point for this route is the Kuantan terminal.
Safety Measures on a Kuala Lumpur to Kuantan Bus
When it comes to the safety of the passengers, redBus considers it as its primary responsibility. In the current times of Covid-19, all the companies registered with redBus function under the guidelines regarding the safety measures on the buses. Passengers must not hesitate to book their Kuantan bus tickets online through redBus because of the following precautionary measures being taken on the buses:
Deep cleansing of the buses inside out.
Sanitization and disinfection of Kuantan bus before letting the passengers board the bus.
All the staff members are well trained for their code of conduct while onboard.
Hand-sanitizers for passengers are available on a Kuantan bus.
E-ticketing is emphasized to avoid crowding at points like the Kuantan terminal.
Booking with redBus ensures proper safety and security, along with the supreme quality of travel. Not only this, by booking your tickets through redBus, but you can also get a chance to avail discount schemes and cashback offers during online booking through the application. For all the people using the redBus app for the first time, amazing deals and offers, especially for the new users are available on the application.
Book your tickets now with redBus and experience a luxurious journey for the route KL to Kuantan.