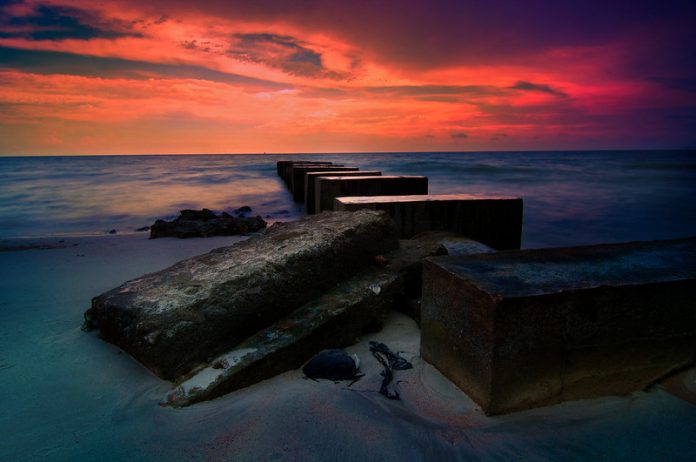 Port Dickson is an evocative location situated on the western coastline of Malaysia. Masses worldwide visit this place by boarding a Port Dickson bus from Kuala Lumpur locations throughout the year.
Distinguished for its beauty and specialty in charcoal production, Port Dickson has great connectivity with other parts of the country through the bus services. Some of the most popular bus service providers serve the route connecting Port Dickson with Kuala Lumpur.
This small city on the coastline is a parliamentary constituency in Negeri Sembilan Malaysia. There is no shortage of sights and destinations in Port Dickson, which wouldn't catch tourists' eyeballs.
Weather in Port Dickson
Port Dickson is one of those locations which are known to be mostly hot and humid. The climate is known to be tropical, with high temperatures during most of the year. 
Being just 8m above the sea level, the hottest month in the city is April. The temperature may rise to 32 degrees Celsius during some days of April. 
If you wish to come here in its rainy days, you must travel in April, May, June, July, August, September, October, and November. These months specifically mark an above-average rate of rainfall throughout the year. With almost 8 months of scattered rainfall, Port Dickson is among the humid and wet regions.
In particular, November may not be a favorable month for you to travel if you are not a rain lover. Heavy rainfalls can be experienced on an everyday basis in November.  
Although cold months in Port Dickson are not extremely freezing still, January is the best option if you want to experience a cool breeze at the beach.
Things to do in Port Dickson
Port Dickson is a tourist destination in itself with mesmerizing beauty and unmatchable ambiance. However, a plethora of sites and destinations make you stunned, and your trip to Port Dickson is worth the time and money spent. Let's look at some of the most popular and frequently traveled tourist destinations here.
If you are fond of the sea world and the creatures in the oceans fascinate you, this huge aquarium is the perfect place for you to visit. There is no entry fee for Pusat Ikan Hiasan.
Locally known as Tanjung Tuan, Cape Rachado is popular for being an ancient construction. This Lighthouse is believed to have been built in the 16th century during the Portuguese rule of Malacca.
To frolic with your family and friends at the beachside, the blue lagoon beach can be the best option. This particular beach is considered the safest water body in the whole city of Port Dickson. 
Sri Anjaneyar Alayam Temple
The most beautiful place to be visited in Port Dickson is the Sri Anjaneyar Alayam Temple. The sea view of this temple is just amazing. It's hard to keep your eyes off the beautiful statue of the gods in the temple.
Tanjung Tuan Recreational Forest
This place, in particular, provides aesthetically pleasing views of most of the city. Travelers love to hike, especially the Bukit Batu Putih, to experience the enchanting sunset.
If you want to visualize your imaginative world, the Alive 3D art gallery is the perfect place to do that. With amazing optical illusions and remarkable art sculptures and paintings, this gallery is certainly filled with creativity.
Places to Shop in Port Dickson
If you have a keen interest in shopping, you can fulfill your shopping desires in Port Dickson. This city keeps bustling with tourists who visit for sight-seeing along with and a great inclination towards shopping.

Some of the best locations in Port Dickson to shop from are listed down below:
The central market is among the most visited shopping sites in Port Dickson. This place has a unique vibe comprising of various shops and restaurants. Roadside vendors can also be seen in the central market. This place may offer you items like antiques, decorative household items, clothes, etc.
This amazing night market that sets up on Saturdays is a perfect place for you to be if you have the knack for bargaining. Items varying from seafood, clothes, shoes, household necessities, everything can be bought in the souvenir sanctuary at low prices.
Exclusive handmade items can be purchased at this very place. Teluk Kemang is famous for handmade purses and bags, handmade hats, printed t-shirts, etc. 
Traveling from Kuala Lumpur
If you wish to travel to Port Dickson by road, the Port Dickson bus can turn out to be the best option. KL to Port Dickson bus in specific is the best option if you are traveling from Kuala Lumpur.
The KL to Port Dickson bus can be boarded from boarding points like Berjaya Times Square and Terminal Bersepadu Selatan. This particular Port Dickson bus drops the passengers at dropping point central Port Dickson bus terminal.
In case you are traveling from Kuala Lumpur, you may also choose to visit the beautiful Cameron Highlands. There are several bus options for the route Kuala Lumpur to Cameron Highlands. The total distance between Kuala Lumpur and Cameron Highlands is 215 km, covered by a bus in less than 4 hours of travel time.
Various buses ply on this route on different time slots in a single day. The timings and schedules of these buses can be checked online.
An average amount of ticket one has to pay to travel from Kuala Lumpur to Cameron Highlands by bus may cost around RM 35.
The whole journey from Kuala Lumpur to Cameron Highlands is one of its kind because of the mesmerizing views one gets to experience while being on the bus. Tickets for this route, along with the Port Dickson bus, can be booked online, making use of the redBus application.