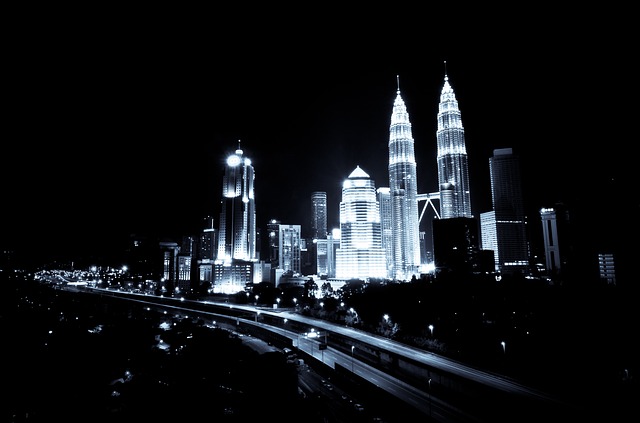 Malaysia is a country that you will find on most people's list of places to visit. Kuala Lumpur, the country's capital, has a lot to offer to every visitor. When people hear the name 'Kuala Lumpur', they immediately think of the Petronas Twin Towers.
Malaysia's largest city has everything from tall skyscrapers and malls to art, culture, food, history, etc. You will find multiple ethnic groups living together in Kuala Lumpur. This young city draws its architectural inspiration from Islamic, Old colonial, modern and Asian traditions.
Apart from being the 6th most visited city globally, Kuala Lumpur is home to 3 of the world's biggest shopping malls. But beyond the steel buildings and glass ceilings is a city that is waiting to be explored – a place with beautiful botanical gardens and lakes that hosts some of the most remarkable flora and fauna.
Things to Do in Kuala Lumpur
Here are the top 5 things that everyone must do in Kuala Lumpur –
Visit Petronas Towers 
The list has to start with the Petronas Towers. This skyscraper was once the tallest structure in the world. Even today, many people flock to KL to have a glimpse of these beautifully identical towers. A walking bridge connects the towers on the 41st and 42nd floors. The state oil company Petronas has taken over the first tower. In the second tower, you will find many reputed companies such as Barclays, Accenture, Bloomberg, Boeing, Microsoft, etc.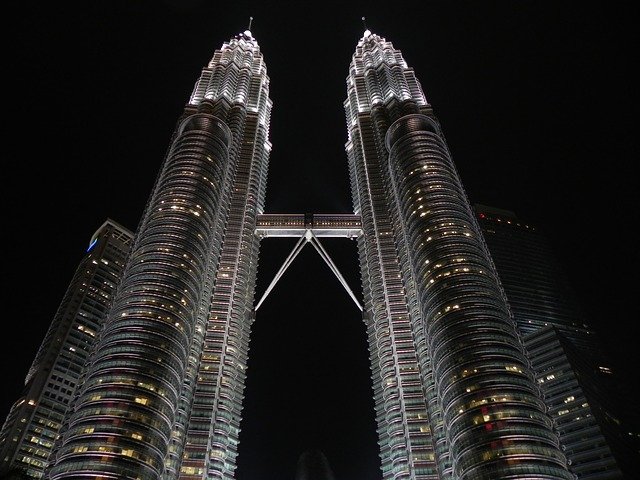 At the base of the twin towers stands the KLCC mall, which is quite a hit with the tourists. The Petronas towers also have a landscape garden on the side with fountains and a walking track. Post sunset, when the lights are turned on, it is a sight to behold.
The towers also have an art gallery and a convention centre. Suriya KLCC has developed an educational science centre where exhibits about petroleum and its extracts are displayed along with fossil fuels' derivation process.
Another remarkable attribute of the twin towers is the Dewan Filharmonik Petronas concert hall. It is the leading centre for classical music in South-East Asia and is located between the two towers. It is known for its architectural style and has often been compared to the concert halls of the 19th century.
Visit Batu Caves 
The Batu caves are one of the most visited tourist destinations in Kuala Lumpur. It is a limestone hill with three big caves and many small ones. Here, you will find a 100-year-old Hindu temple with many idols of Hindu gods. It also houses a museum with idols and paintings.
The Thaipusam festival is of utmost importance to the Hindus here, and the festival is celebrated with a lot of fervour. It usually takes place during the end of January and people in thousands throng to be a part of the processions.
Visit Sunway Lagoon theme park 
For the families, a day at the Sunway Lagoon theme park would be a perfect way to spend time with each other. Situated in Petaling Jaya, it is located 15 kilometres in the south-west direction from central KL. The most interesting part is that it has five different theme parks, including a water park, a scream park, an amusement park, Wildlife Park and an extreme park.
The surf simulator at the water park is the perfect spot for surfers to test their surfing skills. There are many water rides for the children, especially Little Zimbabwe.
The scream park is more like a scary house but with some innovative additions like the Zombie apocalypse. The amusement park has some amazing rides for people of all ages. The extreme park houses a paintball and archery range and is perfect for people looking for adventure. The wildlife park is home to more than 150 different species of animals.
With so much to offer, Sunway Lagoon is the one place you must visit. You can reach Sunway Lagoon easily via bus. To visit, you can book bus tickets online. 
You may be interested in reading – Sunway Lagoon – All You Need to Know
Visit China Town 
To get a glimpse into the lives of the locals, one can head towards China Town and dig in the street food and shop to their heart's content. The place is generally crowded with tourists, and it is popular for it's Central Market. The heritage site caters to thousands of tourists and offers everything from food to clothes and souvenirs. It is accessible from every part of the city, and one can find traditional goods such as batik prints and hand embroidery here. The shop owners are mostly Chinese, Malay, Indian and Bangladeshi. The market wears a colourful look during festivals and also hosts song and dance festivals.
Visit the Perdana Botanical Gardens 
For nature enthusiasts, the Perdana Botanical gardens is a haven set in an area of 10,000 square meters. With a manmade lake, 800 species of orchids and a hibiscus garden, it is a treat to the eyes. The hibiscus garden, in particular, is a spectacular sight when it is in full bloom. You will find gazebos and cafes overlooking the beautiful gardens. The park is open for tourists every day between 7 AM to 8 PM.
There are many other places to visit and interesting things to do in Kuala Lumpur apart from the ones mentioned above.
How to Reach Kuala Lumpur?
Kuala Lumpur has an international airport and direct flights available to most of the countries. It is easier to take a flight to reach Kuala Lumpur from other countries. If you plan to come to Kuala Lumpur from Singapore, you can take a bus from Singapore to KL. The bus journey is around 4-6 hours long and is very comfortable. The average cost is MYR 90.
For people visiting from different parts of Malaysia, the best way is to take a bus to KL. Say, if you are a tourist from Penang, you can board the bus from Penang to KL and reach in 5 hours. Buses are available from Penang Sentral and Butterworth to TBS, Kuala Lumpur. 
You can book bus tickets online to Kuala Lumpur easily on the redBus website or mobile application. Online booking will help you enjoy various deals and discounts on your bus bookings. 
Book your bus tickets online to experience life in Kuala Lumpur!