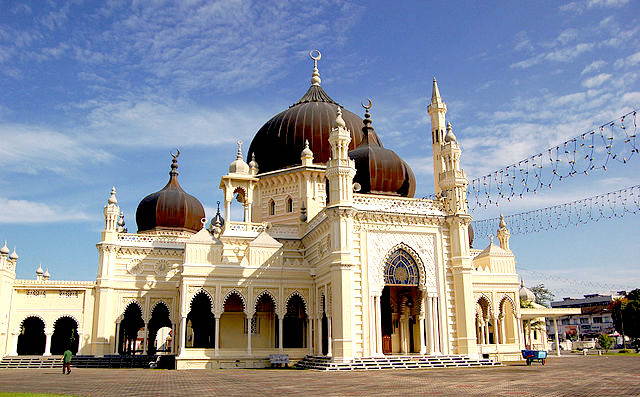 Alor Setar is one of the largest cities in the Kedah state of Malaysia. Founded in 1725, Alor Setar boasts a rich history and culture. A lot of tourists from all parts of the world visit the Alor Setar area for its attractions. Bandar Alor Setar is a popular township among tourists.
Alor Setar has a rich road network and has become a major transportation hub in the Malay peninsula. It is located on the route from Malaysia to Thailand. Besides this, Alor Setar has numerous museums and galleries reflecting its rich history and culture.
You can visit Alor Setar by bus. You can use e-ticketing sites like redBus to book bus ticket online to Alor Setar from various locations in Malaysia.

Sights to Visit in the Alor Setar Area
Some of the top sights in Alor Setar are –
Zahir Mosque
Zahir Mosque, located at the central square of Alor Setar, is one of the most beautiful mosques in Malaysia. It has a rich history and is the location from where the Kedah warriors defended their home from attackers in the past. It has been built in Moorish style and is an excellent spot for pilgrimage seekers and photographers. The artistic Arabic carvings on the walls of this mosque are also eye-catching.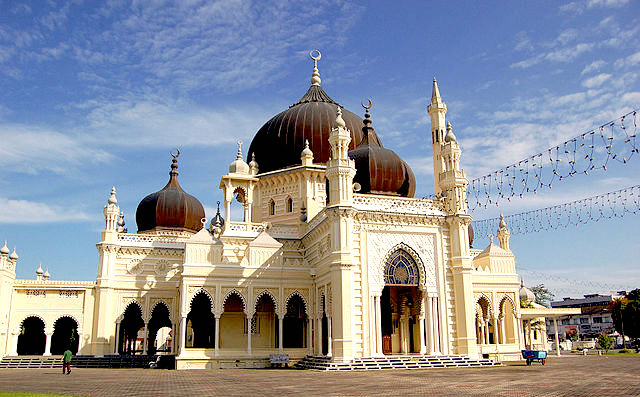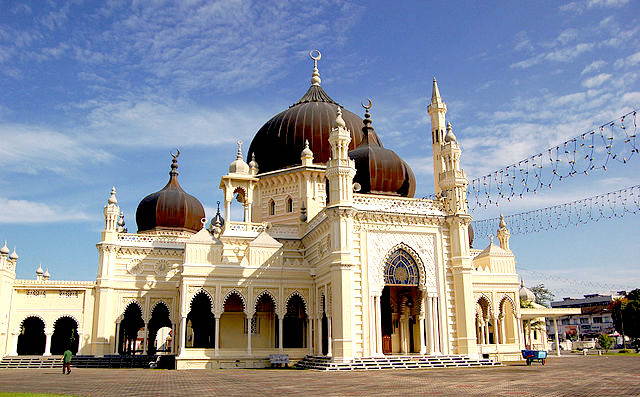 Big Clock Tower
Situated in Dataran, this clock tower is also known as Menara Jam Besar by the locals. This clock tower was built in the 1900s and is still functional today. The lavishing architecture surrounding the clock tower offers a picturesque view. This tower looks even more beautiful after nightfall when it lights up.
Nobat Tower
The three-towered and 59 feet high Nobat tower was used by the Sultans to store their royal possessions. Whenever the sultans visited Alor Setar, the city experienced a massive ceremony for welcoming the king. Once the Sultan returned, the ceremonial instruments were returned to the Nobat tower. It is also the reason why it earned the nickname 'Hall of Drums'.
Kedah State Art Gallery
The old high court situated in Dataran (Alor Setar) houses the Kedah State Art Gallery. Besides being one of the oldest buildings in the Alor Setar region, it comprises various handicrafts, paintings, etc. A lot of local Kedah based artisans contribute to the installations in the Kedah State Art Gallery. It also comprises several black and white photographs that depict the story of rural Kedah and its history.
Alor Setar Tower
This 543 feet tall tower is one of the main attractions in Alor Setar. This reimagined tower has been built in a futuristic style and is dedicated to the telecommunication services and firms. The revolving restaurant on top of Alor Setar Tower is a major attraction for tourists coming to the city. Besides the revolving restaurant, Alor Setar is also famous for its street food and local cuisines. Some of the must-try Alor Setar foods are Mee Rebus, Iman Koey Teow, Nasi Lemak, etc. You can also visit the Bandar Alor Setar township situated near this tower for picturesque views.
Alor Setar Waterfront
The Alor Setar Waterfront is only a few hundred metres long but offers a beautiful view. It is located in the southern Alor Setar area near Chinatown. You can enjoy kayaking and speed boating in the Kedah river, making it a great spot for families. The Alor Setar Waterfront also consists of a park situated close to the Kedah river.
Sri Thandayuthapani Temple
Alor Setar consists of many Hindu and Buddhist temples and is home to various cultures/religions. The Sri Thandayuthapani Temple is located near the Zahir Mosque and has beautiful architecture. This temple comprises sweet incense with holy chanting in the background. It is one of the hidden gems of Malaysia.
How to visit the Alor Setar Area
You can reach the Alor Setar Area by road, train and air. You can travel via a flight or train from Kuala Lumpur. However, the popular mode of travel is by road.
Many bus operators run buses to Alor Setar. You can catch buses to the Terminal Bas Shahab Perdana, the main bus terminal of Alor Setar. The bus booking process has become effortless thanks to online bus booking platforms such as redBus. On the redBus website/mobile application, you can easily book a bus to Alor Setar in less than 5 minutes. You can even choose your seats and drop-off location and enjoy various other benefits.
Various operators provide Alor Setar buses like Sani United, KPB Ekspress, Perdana Express, Cosmic Express, City Express, etc. Buses to Alor Setar from different Malaysian locations like Kuala Lumpur, Hentian Duta, Shah Alam, Johor Bahru, etc., can be booked online. Many people travel to Alor Setar from Kuala Lumpur (KL), the capital city of Malaysia. A large number of buses are also available for the reverse route, i.e., Alor Setar to KL.
In a Nutshell
Besides various tourist attractions, Alor Setar paddy fields also offer a picturesque view while travelling by bus. Do not forget to taste the local Kedah cuisines at the Chinatown food court situated near the Alor Setar Waterfront.

Don't wait, book your bus tickets online to Alor Setar today to visit these amazing places!

You may be interested in reading – Top Attractions to See in Mukah