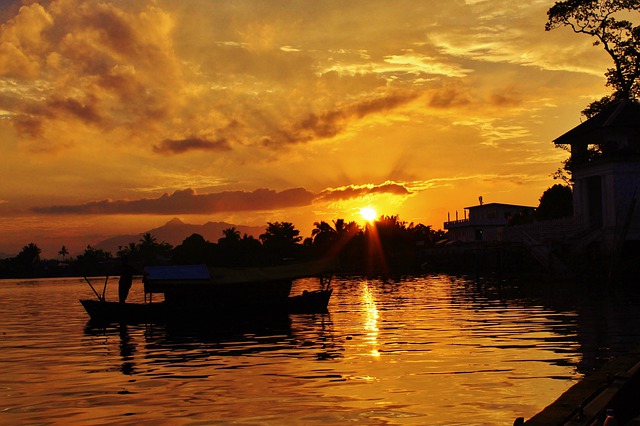 Mukah is a coastal town situated in the Sarawak state of Malaysia. Spread across 2,536 square kilometres, Mukah is also referred to as Muka by residents. It is a prominent tourist place in Malaysia and Mukah attractions are famous among people. Mukah has a very good road network, and it is connected to Selangau and Bintulu via road, making travel easy for commuters/tourists. Besides tourism, Mukah food is also worth a try.

You can travel to Mukah easily by buses. Nowadays, you can book your Mukah bus online within minutes. redBus is the most famous and reliable online bus booking service in the world. It will give you the best bus options for travelling to Mukah along with all the related details.

Mukah Attractions
Some of the top attractions in Mukah that you must check out are –

Lamin Dana Telian
The Lamin Dana Cultural Boutique Lodge is a traditional lodge situated in Mukah, Sarawak. It showcases ancient artefacts and various things related to the ancient Melanau tribe and is one of the most-visited heritage houses in Malaysia. It is also referred to as the "House of the Living Legend" and offers customised tour packages to visitors.

How to visit – You can book online tickets for buses to Mukah on the redBus mobile application or website. Bus Asia Biaramas and Eva Express are prominent bus operators in Malaysia that run buses to Mukah.

Best time to visit – The best time to visit this heritage centre would be from December to April as Malaysia experiences the least amount of rainfall in these months. Malaysia has a tropical climate throughout the year so make sure you carry an umbrella.

Mukah Beach
Mukah beach is the top attraction in Mukah with the presence of various social amenities. This beach consists of public toilets, benches, swings, and a playground. The crystal-clear water hitting the sands at the bay is a great sight for nature buffs. You will also find many accommodation facilities near the beach.

How to visit – You can travel to Mukah Beach via bus. Many people travel to Mukah via Miri, which is a 5–6-hour drive. Besides Miri, you can find buses from various locations in Malaysia to Mukah on redBus. Some of the Malaysian cities from where you can board a Mukah bus are Kuching, Sibu, Serian, Selangau, etc.

Best time to visit – Mukah's driest months are from June to August, so it is advised to visit the Mukah beach during those months. The presence of various social amenities on the route to Mukah makes it a convenient journey for the passengers/tourists.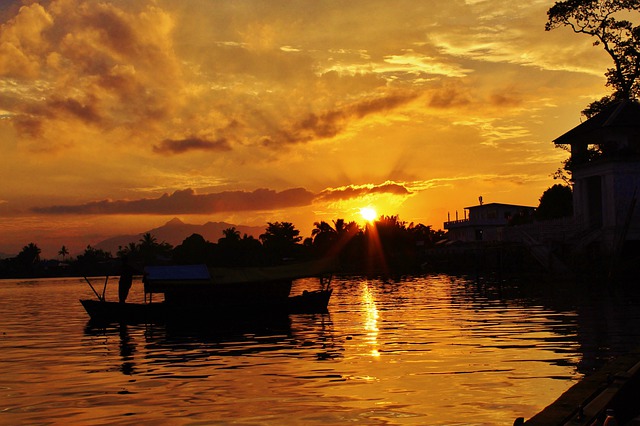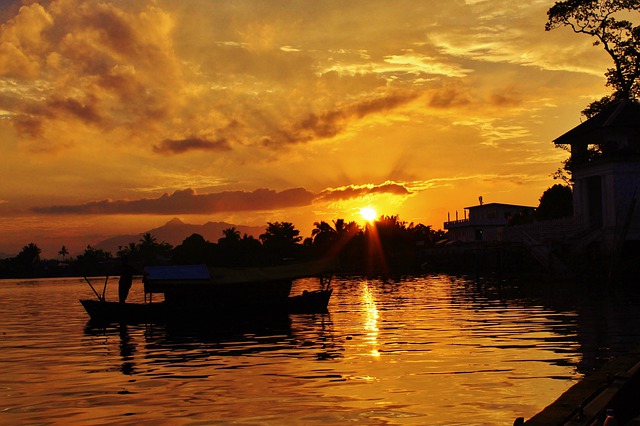 Sapan Puloh Melanau Museum
This museum has a diverse and extensive collection of Melanau artefacts and antiques. It highlights the culture and journey of the Melanau tribe. Besides being great for history buffs, this place is a must-visit for fine art lovers. The owner of this museum is known for giving a personalised tour of the museum and explaining the importance of various artefacts. It charges an entry fee and is open to visitors from 9 AM to 5:30 PM.

How to visit – You can book bus tickets to Mukah from various cities in Malaysia easily via the redBus mobile application/website. You can enjoy multiple benefits/ discounts when you book a bus ticket online on the redBus platform.

Best time to visit – The best time to visit this museum would be during the Malaysian summers as there is less rainfall. Visiting Malaysia during other seasons can hamper your plans because of heavy rain.

Tapak Pesta Kaul Mukah
This place is a great picnic spot to enjoy with your friends/family. The beachside, along with the sea, offers a picturesque view. The annual Pesta Kaul festival is held at this site and is quite famous among the Malaysian people. It is an important festival for the Malay culture and involves paying tributes to the spirits of the sea. The presence of various social amenities at this place also makes it an excellent site for tourists.

How to visit – You can easily travel to this place by booking an online bus ticket to Mukah.

Best time to visit – The best to visit this picnic spot is during the Pesta Kaul festival. The festival usually occurs at the of April. Various tourist activities take place during this festival. The Pesta Kaul festival highlights the rich history of Malaysia and attracts tourists from all over the world.

Dalat Town
Dalat is a historical town situated in the Mukah Division of Sarawak. This township offers various pieces of evidence of the Melanau tribe/history. Some of this town's major attractions are a Chinese temple, The Kelidieng (ancient tree), St. Bernard's RC Church, etc. Besides highlighting the Melanau culture, this town also offers various picturesque landscapes.

How to visit – Dalat is a half-day tour from the Mukah city centre. You can easily find buses to Mukah via the redBus mobile application/website.

Best time to visit – The best time to visit the Dalat town is between June and August. The summer season in Malaysia is perfect for tourists with less rainfall. However, it may sometimes rain in summers too in Malaysia, so don't forget to carry an umbrella with you.

In a Nutshell
Mukah has the perfect blend of historical and natural attractions for tourists. redBus has operators offering frequent buses to Mukah for commuters. You can view the fare, amenities offered, vehicle images, etc. on redBus while booking Mukah bus tickets online.

To experience all the places mentioned above, visit Mukah today!

You may be interested in reading – Local Tourism is Reviving in Kelantan