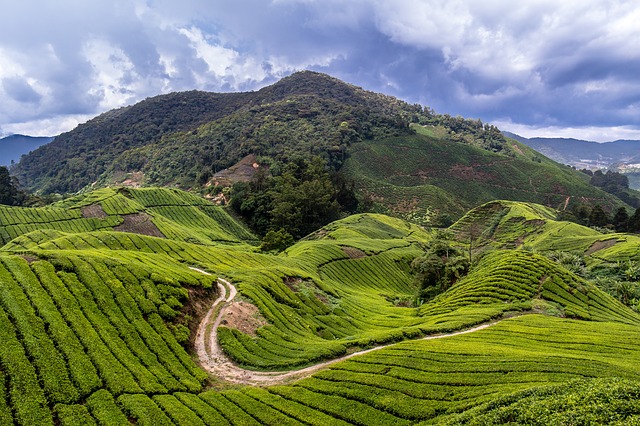 After getting locked up at home for months people in Malaysia and other parts of the world started realising the importance of the smaller things in life, including the green spaces around us. Ever since life began to move towards normalcy, people have been looking for the best beaches to visit in Malaysia with their families to enjoy time with nature.
Nature and Malaysia
Approximately two-thirds of the country is covered with forests containing several exotic plants and animals. The collection of plants in Malaysia include the tallest tropical tree – Tualang and the largest flower- Rafflesia. The country is a good vacation option for nature lovers as there are plenty of choices to surf through from one to the other end of the country. Such a natural environment protects such rare species of flora and fauna and makes good options for holidays for the public.
Green Places to Visit in Malaysia
A few places where you can enjoy nature in Malaysia are –
Bagan Lalang Beach, Sepang
It is one of the closest beaches to Kuala Lumpur. The beach has a nearby resort that has built overwater sea villas to offer travellers a unique experience. Although you can reach here by bus or train, it would still require you to take a taxi to reach the destination. The best time to visit the place is during the evening high tide around 5 pm to watch the sunset.
Bukit Tinggi
Bukit Tinggi is about an hour away from Kuala Lumpur, where you can enjoy several streets, nature, and some peaceful environment. As the place is not a crowded tourist spot, public transportation is difficult to get by. The best option is to get a taxi or travel via shuttle services. You should check out for the Colmar French village here, which is famous for its vibrant colours, Japanese Village, Botanical Garden, etc. The best time to visit here is from July to August when the temperature is pleasant.
Farm In The City
It is a village themed zoo that allows visitors to pet the animals housed here. Kids love this unique experience of interacting with the animals in their natural habitat. Taking a taxi would be a better option as there is no direct transportation from the city to this place. The opening hours are from 10 am to 6 pm. It is closed on Tuesdays.
Kuala Selangor
It is a small historic town with several attractions such as a Dutch fort, museums, a poisonous well, tram ride in the Bukit Melawati trail, Kuala Selangor National Park, etc. Bus number 100 would take you directly from Kuala Lumpur to here. You can also reach the place via a taxi. You can easily get the bus ticket online. The best time to visit here is from December- February.
Perdana Botanical Garden
The Perdana Botanical Garden houses several flower gardens including the famous Orchid garden. It is a serene space and stays close to nature. There are monuments such as the National Museum nearby where you can enjoy some time. You can book a bus ticket online from Kuala Lumpur to the National Museum, which is at the end of the Garden. The ideal time for a visit is between 7 am and 8 pm daily.
Saujana Beach, Port Dickson
Saujana Beach is one km beach that is famous and popular for picnics. You can get here by train or bus. The direct buses that reach here are B110, B112, and B115. For safety, you can book online tickets for buses on websites like redBus. It is best to visit here in the morning.
Sungai Congkak Recreational Forest
This space offers adventure, camping and a real forest experience with trees and river. The Sungai Congkak Recreational Forest has a resort connected with it which is maintained by the tourism department. It is the best option for a weekend getaway and is open from 8 am until 6 pm. You can also choose to stay overnight here.
Cameron Highlands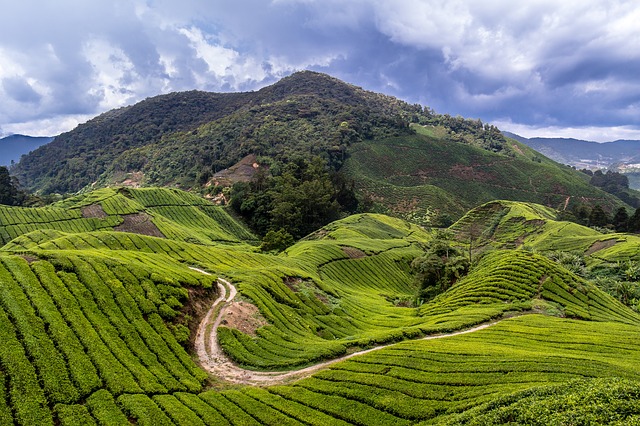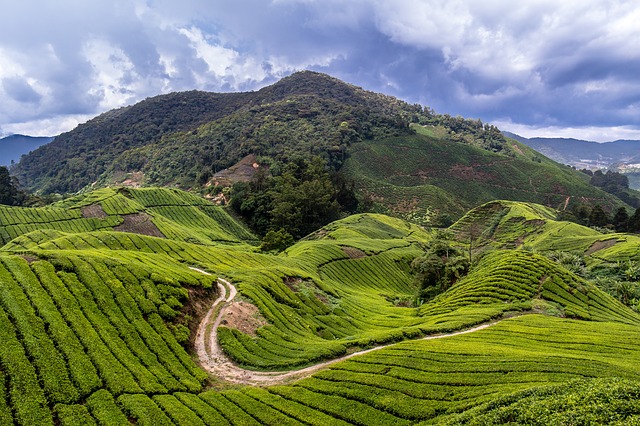 Cameron Highlands is one of the most popular tourist destinations in Malaysia that is easily accessible by bus from every part of the country. The hill station has multiple things to offer to every kind of tourist. It is the perfect location to spend quality time with family while enjoying the beauty of nature. Here, you could visit strawberry farms, gardens adorned by butterflies, greenhouses, among many others.
November is the best time to visit this place. Make sure to pack some warm clothes as the temperature can be low during the day and lower at night.
How to Visit
There are many unique places to visit in Malaysia. It is well-connected by road, air and train services. You can visit different parts of the country easily via buses. Many operators provide frequent day and night buses from one part of Malaysia to another. Nowadays, you can book buses online within minutes. Many companies provide online bus booking services. redBus is one of the most trusted online bus ticket booking services in the world. You can book bus tickets to any part of Malaysia on the redBus website/mobile application. You can also check all the details related to buses in Malaysia online while enjoying various discounts and benefits.
Conclusion
There are many places to visit in Malaysia. The beautiful beaches, exotic plantations in the Highlands, and other natural forests are places one must experience in their lifetime. Malaysia has many green spaces to offer, where nature lovers can spend peaceful time with their families. So, don't wait. Plan a trip today!

You may be interested in reading – Places You Must Visit in the Alor Setar Area