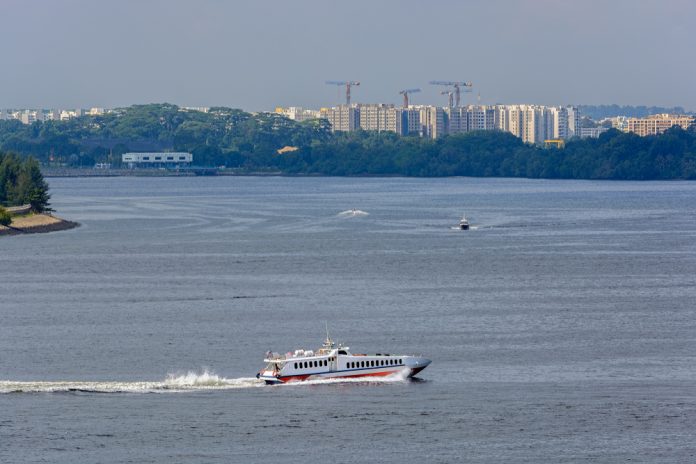 Have you travelled via ferry in South-East Asia ever? Ferries sail to various islands in the region. Many people opt for a ferry over other travel modes because of the comfort it offers at cheaper costs. Apart from offering scenic views, ferry operators provide various amenities to passengers on board during the trip.
Popular Amenities Offered on Ferry
Some of the top amenities/facilities you can find on a ferry are as follows:
Wheelchair
Some popular ferry operators like Sindo ferry pay special attention to physically challenged passengers. You can get a wheelchair onboard on the ferry and receive assistance from the staff members. The wheelchairs owned by Sindo Ferry are limited and are subject to availability. It is advised to contact the operator in advance if you require a wheelchair during your ferry ride. You will also be accompanied by a ferry terminal's customer support officer to the ferry if you are physically challenged. A Sindo ferry to Batam/Bintan Island is completely safe for disabled passengers.
AirSIM
Since it is difficult to provide an internet connection in the middle of the ocean, ferry operators offer AirSIM (4G SIM) to their passengers. AirSIM is an add-on to the ferry ticket, and passengers have to pay for it. You can purchase an AirSIM from Sindo ferry online for MYR 18.36. If you purchase the sim from the Sindo Ferry counter at the ferry terminal, it will cost you around MYR 36.72. Ferry ticket prices do not include the cost of add-ons.
Luggage Compartment
Popular ferries offer a luggage storage area to the passengers. The luggage is handled with care by the ferry operators, and you can carry only up to a certain amount for free. If you exceed the limit, you will have to pay for the excess baggage. For example – Sindo Ferry allows up to 20kg of free luggage. If you have more than 20kg, you will have to pay MYR 3.06 per kg. The ferry operator will help you in loading, unloading, and check-in of your baggage so you can enjoy your ferry ride.
Food & Drinks
Some ferry operators offer food and drinks on their ferries to passengers. This facility is currently suspended due to the coronavirus pandemic to protect passengers. Operators are looking for alternative ways to provide food and beverages to their passengers without compromising their safety.
Private Room
If needed, popular operators like Sindo Ferry offer a private room. Sindo Ferry is also involved in providing ferry charter services, and you can book a boat ride for any event or function. The private room facility is available only in some ferries and is subject to availability. If you want to book a private room on a Sindo ferry, you must contact them in advance. You will have to pay more if you book a room for yourself compared to ferry seat tickets. You can easily book ferry tickets online on redBus and enjoy various offers and deals.
N-BAN Wristband
Sindo Ferry offers an N-BAN wristband, an anti-nausea wristband that helps reduce chances of sea sickness, dizziness, vomiting, etc. You can purchase it for MYR 39.78 from the Sindo Ferry counter or online platform. It accesses the P6 (Pericardium 6) acupressure points and thus prevents sea sickness during your ferry ride.
When you book ferry tickets online on the redBus mobile app/website, you can see a list of the amenities offered by various ferry operators. You can compare the ferries available based on amenities and cost and choose one that best suits your requirements.
To travel via a ferry in South-East Asia, book ferry tickets online today!

You may be interested in reading – All About Batam Ferry Terminals