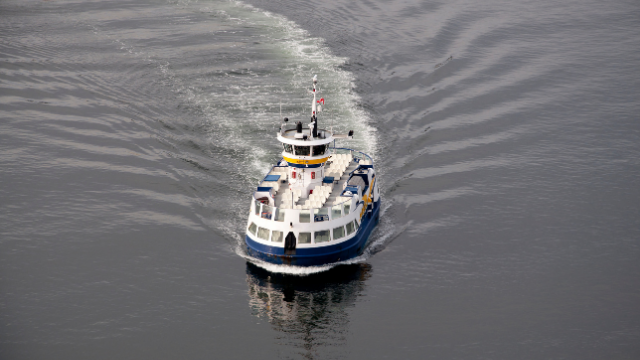 When it comes to weekend getaways, most Singaporeans and those in Johor Bahru, Malaysia, prefer to visit the Batam Island in Indonesia. One can easily reach the island via ferry. Batam has become a popular tourist destination in the country, offering various experiences to visitors. You can relax on the beaches, in spas, indulge in shopping, water activities, visit the Barelang bridge, religious places, etc.
Travel by Ferry to Batam
One of the best ways to reach Batam Island is via ferry. When you travel by the sea route, you can reduce the travel duration and cost by a lot. There are frequent sailings available for Batam from various places.
Batam has multiple ferry terminals, offering various ferries regularly. You can easily book a ferry to Batam ferry terminals online. Multiple ferry operators allow people to book a boat ride online, making it easier for them to get a confirmed seat. The ferries offer a scenic view, multiple amenities, including luggage storage space for the travellers' comfort.
Major ferry terminals in Batam
There are five ferry terminals in Batam that allow international passage. They are –
Batam Centre Ferry Terminal
As the name suggests, the Batam Centre ferry terminal is situated right in the city centre. You will find multiple boat rides to and from Batam to HarbourFront in Singapore daily. Sindo ferry is a popular operator that offers ferries for this route. The Batam Hang Nadim airport is approximately half an hour away from this terminal.
Sekupang ferry terminal
The Sekupang international ferry terminal is situated on the north-western side of the Island. You can find ferries daily at frequent intervals for the Sekupang ferry terminal-Harbourfront route. It takes about 45 mins to complete the journey for this route. The speciality here is that there are plenty of shuttle bus services available that would take you to and from the city centre and the various hotels nearby.
Waterfront ferry terminal
Located a few minutes away from the city centre is the Waterfront ferry terminal, a relatively new terminal. Connected to the BayFront Mall, this ferry terminal operates daily voyages to Singapore. You can find Sindo ferry offering boat rides to the Waterfront ferry terminal.
Batam Harbour Bay terminal
Batam Harbour Bay terminal is the main ferry terminal in Batam. It is located 10 minutes away from the Nagoya City Centre. Being a part of the integrated city, Harbour Bay Downtown, this ferry terminal is just half an hour away from Singapore.
Nongsapura ferry terminal
Situated in north-east Batam, Nongsapura ferry terminal operates daily boat rides to Singapore's Tanah Merah ferry terminal. Ferries at frequent intervals are available to and from this terminal. You can find more trips during holidays and tourist seasons. The terminal can be reached by taxi/car and is 15-20 minutes away from the nearby airport.
Popular ferry routes to and from Batam
Many people visit Batam via ferry. So, you will find the ferry terminals busy with boats arriving from various routes. Ferries to Batam arrive mainly from Singapore and Johor Bahru. The major international destinations for Batam ferry are HarbourFront terminal, Tanah Merah, Johor Bahru, etc. Of all the routes, the most popular ones are –
HarbourFront to Batam Centre
Sekupang to HarbourFront
Waterfront to HarbourFront
Booking ferry tickets online
Just like any other mode of transportation, ferry tickets are now available online. You can easily book tickets using redBus's online ferry ticket booking service.
To book a ferry to a Batam ferry terminal, first, you have to open the redBus app/website. Enter your ferry route information, travel date, number of passengers and search for ferries. Compare and choose a ferry from the list of available boat rides. Enter passenger details and make payment to confirm your online ferry tickets.
Bottom Line
Batam island is one of the places you must have on your list of places to travel in Indonesia. Visiting this destination via ferry will help you save money, time and give you an unforgettable experience.
So, what are you waiting for? Book your ferry tickets online to Batam today!
You may be interested in reading Explore St. John's Island with Sindo Ferry