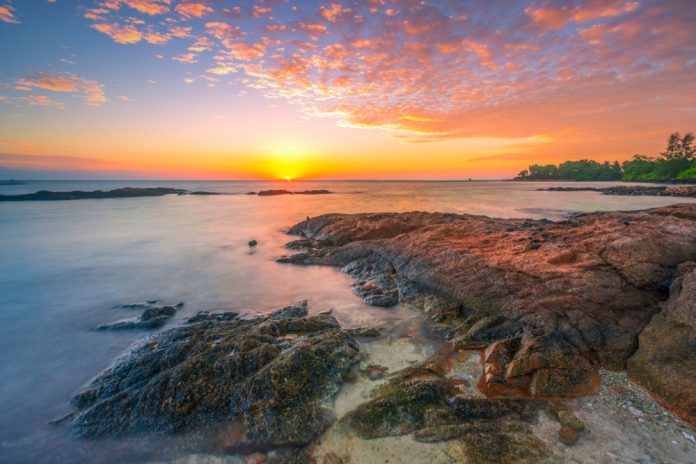 Batam is a perfect location for a weekend getaway. It will help you relax and give you an escape from the hustle and bustle of city life. It is one of the destinations that many Singaporeans and Malaysians love to visit. The easiest and best way to reach the place is by hopping on a ferry to Batam.
The availability of ferry tickets online and the wonderful places of interest in Batam are enough reasons to hop on a ferry to this island.
Why Board a Ferry to Batam
Taking a ferry to Batam is the best option as it is cheaper. Daily sailings are available at regular intervals from both Singapore and Malaysia. You can find ferries frequently sailing from neighbouring countries to the 5 Batam ferry terminals.
Ferries operate similarly to flights with proper ticket bookings, immigrations, and exits. There are different seating capacities when it comes to a ferry ride, and the comfort inside each ferry differs based on the operators.
The leading ferry operators include Sindo ferry, Majestic Fast Ferry, Batam Fast, etc. Each of them operates anywhere between 7-10 sailings per day to Batam and other ferry terminals in Indonesia.
Benefits of Taking a Ferry to Batam
Travelling via ferry to Indonesia is a popular option as the ticket fares are cheaper compared to flights.
The rides are very comfortable and offer a beautiful travel experience.
Ferries usually take 30-60 minutes to reach their destinations.
They have clean and hygiene interiors, including comfortable seats.
Some ferry operators even serve food.
The convenience of online ferry ticket booking has made it easier for everyone to book the tickets in advance while enjoying various offers and deals. You can book a Batam ferry ticket online easily using the redBus mobile app/website.
Reasons to go to Batam Island
Natural beauty
Batam Island is famous for its natural beauty. You can find beautiful beaches and enjoy quality time with nature here.
Water sports
Batam offers many activities for people who love water sports. You could go canoeing, snorkelling, jet-skiing, cable skiing, etc.
Enjoy the coast
Indonesia's northern coast has a few jungles and trails that you can enjoy by hiring a motorbike or a cycle and ride around. There are trails along the Duriangkang Reservoir as well. You could also choose to go on a bike ride from Nongsa village or walk around the area.
Nongsa Beach
Nongsa Beach is the perfect spot to enjoy a sandy beach with a less crowded area. There are a few amenities close by, allowing you to spend the day here comfortably. Do not miss out on the sunset. There are small restaurants where you can enjoy some seafood.
Marine photography
Batam island is ideal for marine photography as the water here is quite clear. It is also an excellent place to practice scuba diving and get certified. The Island has rich marine life filled with sharks, turtles, ray fishes etc.
Retreat at Bintan Island
Situated close to Batam Island, this Bintan Island offers luxurious resorts. The resident resorts here are crowded most of the year.
Ocarina Park
Perfect for a family vacation, Ocarina Park offers entertainment and houses a waterpark. It has plenty of rides suitable for people of all ages. It is one place where both adults and kids can have a wonderful time. With plenty of food around and a 3D movie theatre, this place is a must-visit.
Play Golf
If you love golf, Batam has got seven Golf courses. You can come here alone or with your family and enjoy the sport.
In a Nutshell
Batam Island has a lot to offer to every kind of tourist. Hopping on a ferry to Batam is the easiest way to reach the Island. You can book ferry tickets online on the redBus website/mobile app. Apart from this, you can find all details about ferries to Batam ferry terminals on redBus along with reviews and ratings, making it easier for you to book the best boat ride.
Don't wait. Book your Batam ferry tickets online today.
You may be interested in reading – Popular Amenities that you can Enjoy on Ferry