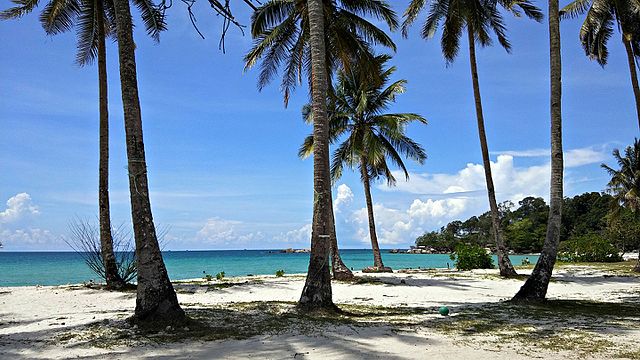 Many tourists come from Singapore to Bintan Island by ferry. Bintan Island falls under the Riau Islands Province in Indonesia. It is one of the most visited islands in the Southeast Asian region. It has a rich history that dates back to the third century. The beautiful landscapes and water activities on Bintan Island attracts a lot of tourists annually. 
Taking a Bintan ferry from Singapore is the most accessible way of travelling on this route. Island hopping in Indonesia is also supported by the presence of various social amenities. Singapore is also the closest city to Bintan Island; thus, ferry services on this route are very convenient. There are many beautiful resorts and beaches on Bintan Island, which attract a lot of tourists. Read on to know more about Singapore to Bintan Island ferry services.
Island Hopping from Singapore to Bintan Island
Island hopping from Singapore to Bintan Island is common because of the flexible ferry timings. There are many natural and historic locations on Bintan Island, which attract a lot of tourists. Some of Bintan Island's major attractions are 500 Lohan Temple, Penyengat Island, Nirwana Beach Club, Marine Life Discovery Park, Mount Bintan, White Sands Island, Bintan Desert, Lagoi Bay Lantern Park, etc. The abundance of accommodation services at Bintan Island makes trips very convenient. Bintan Island also offers various water activities like diving, snorkelling, etc.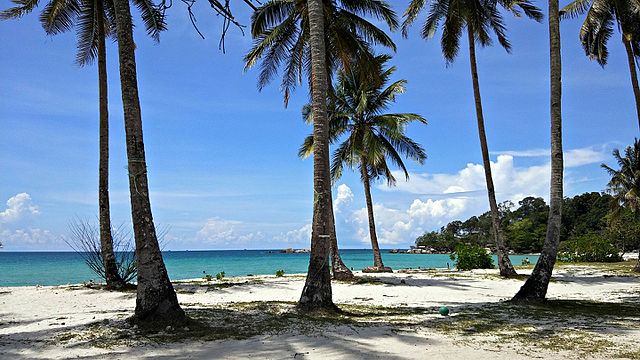 You can easily book a ferry online from Singapore to Bintan Island on the redBus mobile application or website in a few minutes. redBus is the leading online bus ticket booking platform in the world. They are also connected with ferry operators to offer ferry services in Southeast Asia. 
Popular Ferry Operator
Sindo Ferry is a popular ferry operator for the Singapore to Bintan Island route. It is a ferry service with over 20 years of experience. They own multiple high-quality ferries to provide transport services to/from various Islands in Southeast Asia. Sindo Ferry provides various amenities on its ferries to make the trips comfortable. They are known for continuously monitoring their ferries and renewing them with the latest safety systems. 
Sindo Ferry operates around six ferries from Tanah Merah Ferry Terminal to Bintan Island, of which some run from Monday-Friday while some on public holidays. You can book Sindo Ferries easily on the redBus website/ mobile application. Sindo Ferry offers infant tickets to children between 2-12 years of age. The rate of an infant ticket is less than that of an adult ticket. You will also receive a luggage accommodation facility on these ferries.
The Sindo ferries are sanitised at proper intervals thus offering hygienic ferry rides. Various safety measures are implemented to prevent the spread of the coronavirus.
Route Information
The distance between the respective ferry terminals at Singapore and Bintan Island is around 68 hours. It takes about 2 hours to cover this route by ferry. On redBus, you can compare the fares, timings and amenities of various ferries from Singapore to Bintan Island and book the one that best suits your preferences. 
Ports for Ferry from Singapore to Bintan Island
Tanah Merah Ferry Terminal – Singapore has two main ferry terminals: Tanah Merah Ferry Terminal and Harbourfront Centre. The ferry services provided by Sindo Ferry from Singapore to Bintan Island can only be accessed from the Tanah Merah Ferry Terminal. 
Tanah Merah Ferry Terminal is situated on the Ferry Road in Singapore and bus services to the ferry terminal are available from various locations in the country. The first Sindo Ferry from Tanah Merah Ferry Terminal to Bintan Island is at 8:40 AM, and the last ferry is at 6:20 PM. 
Tanjung Pinang – The drop-off point of ferries from Singapore in Bintan Island is at Tanjung Pinang. You can also get ferry services for a return trip on redBus. Sindo Ferry operates five ferries for a return trip from Tanjung Pinang to Tanah Merah Ferry Terminal.
How to Book a Singapore to Bintan Island Ferry online?
You can book Bintan ferry tickets online by following the given steps:
Visit the redBus website or download their mobile application.
Enter your source and destination on the redBus ferry booking homepage.
Select between One-way trip or Round-trip. Enter your journey date and return date (only for round trips). Select the number of Adult and Child passengers.
After entering the details above click on the 'Search' button.
All the available ferries will be displayed to you. Select your ferry to Bintan and enter the passenger and contact details.
Complete the payment process to receive your online ferry ticket via mail/SMS.
Booking a ferry online from Singapore to Bintan Island helps you in avoiding the physical booking counters. It falls in line with the current social distancing norms. You can view the redBus website to learn more about the Bintan resorts ferry. Ensure to reach the boarding terminal on time as the gates are closed 20 minutes before the departure time. 
So what are you waiting for? Plan a trip from Singapore to Bintan now!
You may be interested in reading – Travel by Sindo Ferry to these Beautiful Indonesian Islands