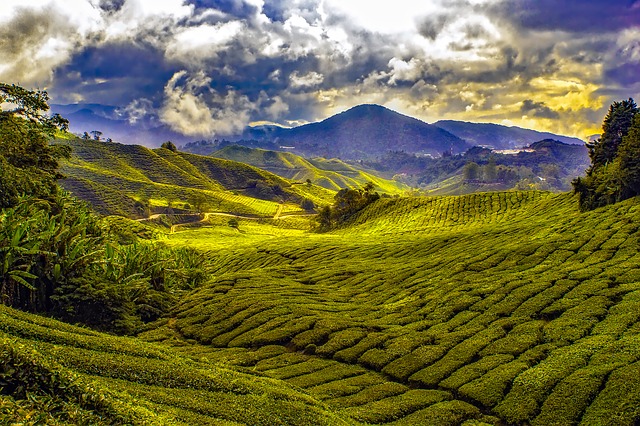 These days, no vacation is complete without taking some pictures worthy of posting on social media. There are many photogenic places in Malaysia, photos of which you will find people posting on Instagram all the time. Of these, you will notice that there are many places in Selangor, Malaysia, for you to explore. In fact, most states in Malaysia have photogenic spots. For example – in Selangor, you will find that there are quite a few instagrammable places in Subang Jaya.
You can easily reach the various locations in Malaysia by public transport.
Photogenic places in Malaysia
Malaysia is rich in both natural beauty and manmade monuments. Many of these are so scenic that any click around here becomes an Instagram worthy picture. The capital city itself offers plenty of options. Apart from this, you can also find many instagrammable places in Selangor, Malacca, Penang, Kuantan, etc. If you are a professional photographer, then Malaysia is nothing short of a jackpot for you.
Travel from one end of the country to the other to discover many photogenic places. Thanks to the country's excellent public transport system, you can opt for a bus, train, or flight to travel from one place to the other.
Some of the most photogenic places in Malaysia are –
Batu Caves, Gombak
Batu Caves is the most popular tourist destination in this area. What makes it attractive are the colourful stairs that lead to the entrance of the caves. The stairs are rainbow-coloured and one of the most sought out backgrounds for pictures.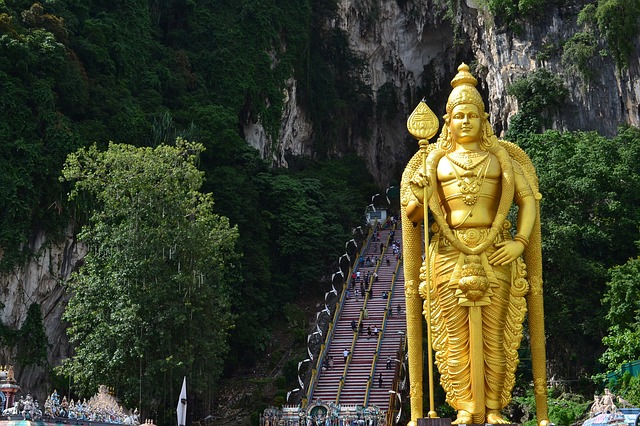 How to visit?
Buses are available from Bukit Bintang Kiosk. The 2 buses available start at 10 am and 2 pm respectively. You will easily get online tickets for buses on trusted bus booking platforms like redBus. The other options include a train from Kuala Lumpur or taking a taxi. 
Things to do
Apart from visiting the main cave, Ramayana cave, or the dark cave, other things to do here include visiting the gallery cave with plenty of statues and paintings.
Best time to visit
The best time to visit here is early morning when the crowd is less, making it easier to click photos.
Masjid Sultan Salahuddin Abdul Aziz, Shah Alam
The mosque is also called the Shah Alam's Blue Mosque, owing to its colour on the dome. It is a popular landmark where you can see architecture and calligraphy marvels. The sunlight filtered through the blue-tinted glass provides the perfect ambience for photos.
How to visit
You can easily reach here by various mode of transportation, including the public bus. You can book the bus ticket online in advance on the redBus website/mobile app. It takes around an hour to reach here from the Kuala Lumpur Sentral Station. You can travel via taxi as well, but it is more expensive compared to buses.
Things to Do
The mosque and its beauty are not the only exciting things here. There also are the Sultan Alam Shah Museum and the Taman Tasik Shah Alam gardens, both of which are within walkable distance from the mosque.
Best time to visit
The mosque is open from 9 am to 12 pm, 2 – 4 pm, 5- 6.30 pm. The mosque is closed from 11.30 am to 3 pm on all Fridays, so plan your trip accordingly.
Penang Street Art
The walls along Penang street have become a giant canvas where you can find plenty of living art. Taking pictures with those is one of the things you must do when in Penang. You can rent a bicycle to roam around the streets to find the ideal spot for a click.
How to visit
Penang is connected by public transport to other parts of Malaysia. You can easily find online tickets for the Penang bus from Kuala Lumpur, Ipoh, Johor Bahru, etc.
Things to do
The other interesting things to visit in and around Penang are the Tropical Spice Garden, Fort Cornwallis, Kek Lok SI Temple, Batu Ferringhi Beach, Snake temple, etc.
Best time to visit
November to April is the ideal time to visit as the climate is suitable for travelling during this period. If you want a quieter time, it is better to travel after the Chinese new year celebrations in February.
Little Paris, Johor Bahru
The Little Paris at Mount Austin in Johor Bahru is a picturesque town with boutiques and other shops to make you believe that you are in Paris. Any click in this area could turn out to be a gem. Do not miss out on the Parisian Cafe.
How to reach
You can directly reach Johor Bahru by bus from Singapore, Kuala Lumpur, Penang, Malacca, etc.
Things to do
Make sure to visit Johor Zoo, Old Chinese temple, Istana Besar Royal palace, Legoland, Angry Birds Theme Park, Glass Temple, Danga Bay, etc.
Best time to visit
May to October is the best time for a visit here as the weather is pleasant and humidity is comparatively lower.
Other Photogenic Places
Here are some other photogenic places in Malaysia, which you must visit.
Sky Mirror Kuala Selangor
Petronas Twin Towers
KL Tower Skybox
The Pinnacles at Gunung Mulu National Park
Blue Mansion, Penang
Cameron Highlands
Riverside, Malacca
Elmina Valley Park, Shah Alam
In short, Malaysia is a country full of beautiful places. You should also check out the bank notes wall at the art gallery, wall paintings at George Town in Penang, Langkawi island, Melaka City at night, Kota Bharu market, etc., while you are there. All of these places are reachable by buses. These places bring out the photographer in people and are your chance to get the perfect picture to show off online on Instagram.
So, start planning your trip with friends and family to Malaysia today!
You can visit redBus's Malay site 'tiket bas online' for more info on bus tickets.