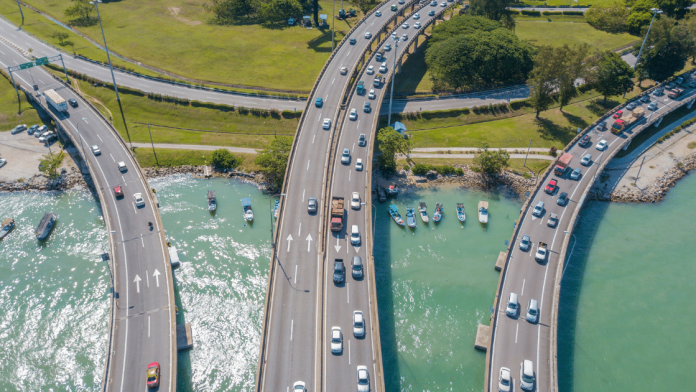 Malaysia is a paradise for travellers. Many Malaysians also travel from one state to another for tourism purposes. Penang, also known as the Pearl of the Orient, attracts many people. You will find many people who travel from Kuala Lumpur to Penang for work, vacation, food tourism, etc. 
Read on to know how to travel from Kuala Lumpur to Penang comfortably. 
Choose your mode of transport –
Some of the common ways to reach Penang from KL are as follows:
By Flight: You can catch a flight to Penang from KLIA1/KLIA2. It is the fastest way to travel from KL to Penang, but also very expensive.
By Train: ETS trains are available from Kuala Lumpur to Penang. The fare can range from RM 59 to RM 79. You will reach your destination in around 5 hours.
By Bus: Kuala Lumpur to Penang buses are available from various boarding points in the city. The fastest coach for this route will complete its journey within 4 hours. The cost of a bus ticket from KL to Penang starts at around RM 27 only. 
Why travel from Kuala Lumpur to Penang by bus?
The distance between KL and Penang is around 343 KM. The roads are good, and you will experience a comfortable journey by bus. 
Flight/train tickets from KL to Penang are costlier than bus tickets. The time taken by a bus and a train is similar for this route. Also, you will not find frequent flights/trains, but over 280 buses depart from KL to Penang every day. Tourists, as well as commuters, prefer travelling by bus on this route. 
Also, buses are available at all hours of the day from different boarding points in KL. More than 25 bus companies provide bus services from KL to Penang, making it a busy route.
After choosing your transport mode, the next step is to reserve your seats.
Read – 5 Penang Food You Must Try
How to book bus tickets to travel from Kuala Lumpur to Penang?
You don't have to visit a travel agency office or stand in queues to book your bus tickets from KL to Penang. Instead, you can book a bus ticket online using redBus, the world's biggest bus booking platform. 
With redBus, you can book a KL to Penang bus ticket online within minutes while sitting on your couch. The website is user-friendly, and here, you can compare buses from various operators using filters before selecting one. 
To book KL to Penang bus tickets online on redBus, you have to 
Open the redBus website/app. 
Enter 'Kuala Lumpur' and 'Penang' in the 'From' and 'To' fields. 
Choose your travel date and click on 'Search Buses'.
When you see the list of buses for the route, you can compare them and select the one you like best. Many operators like Cepat Express, Cosmic Express, Kesatuan Express, Sani Express, Starmart Express, Maraliner, etc., offer buses for this route.
Here, you can choose the seat you like on the bus and proceed to enter your details. 
After you give your contact details, move to the payment process. 
You will find multiple payment modes, choose one and pay to confirm your tickets. 
redBus will send the tickets online via email and SMS. 
The online bus ticket will contain your bus details, including the boarding information. On the day of the journey, reach the destination on time to board your bus.
Boarding and Drop-off Points for KL to Penang Buses
Some of the popular boarding points in Kuala Lumpur for buses to Penang are:
G5, Complex Selangor
Hentian Duta
KL Sentral
Terminal Bersepadu Selatan
The popular drop-off points in Penang for coaches coming from Kuala Lumpur are Butterworth, Penang Sentral, and Sungai Nibong Bus Terminal.
Conclusion
Buses are the best mode of travel from Kuala Lumpur to Penang. You can easily book bus tickets online using the redBus website/app. Fully vaccinated people can now travel from one place to another in Malaysia. However, following all the covid guidelines is advised to experience a safe journey.
To know about booking bus tickets online in Malay, please visit: Tiket Online Bas