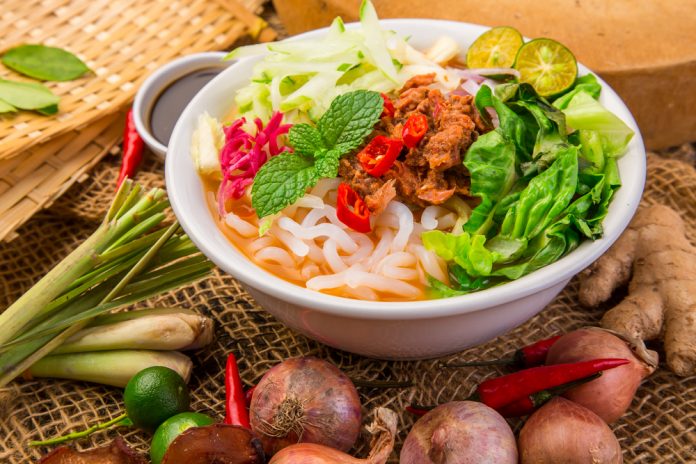 Ask anyone who has been to Penang about it, and they will immediately start gushing about the delicious food you get there. Popularly known as the food capital of Malaysia, this place is famous for various reasons, from historic buildings, Chinese shops to hawker stalls, etc. Penang food is a mix of multiple Malaysian, Chinese, and Indian cuisines made using local ingredients. The addition of authentic Malaysian flavours to these dishes makes them unique and tastier. Most of Penang's famous food items are available at George Town, the second-largest city in Malaysia.
What makes Penang food special?
Penang food culture started during the historic trading period when the merchants and traders from various parts of the world visited the area. This mix of people laid the foundation of the multi-cuisine Penang food, which has now found its mark in the food world.
Most of the famous Penang food have a Chinese or Indian base. The use of local ingredients in these dishes makes them local. Moreover, the Buddhist roots promoted vegetarian food making it a complete package.
Food in this place became so important that they made the Food Wonderland, a food museum, the first of its kind in the world. A food festival is conducted here annually where you can enjoy the various tasty dishes under one roof.
Top 5 must-try Penang Food
Penang food is mouthwatering and recommended by most. However, some food items are more popular compared to others. Listed below are the top 5 dishes you must try when you are in Penang.
The no.1 on this list of must-have food items is the Penang Assam Laksa. Laksa is a traditional rice noodle soup made in a coconut base with sauce. The Penang version of this dish is tangy as it uses tamarind for its unique sour and spicy taste.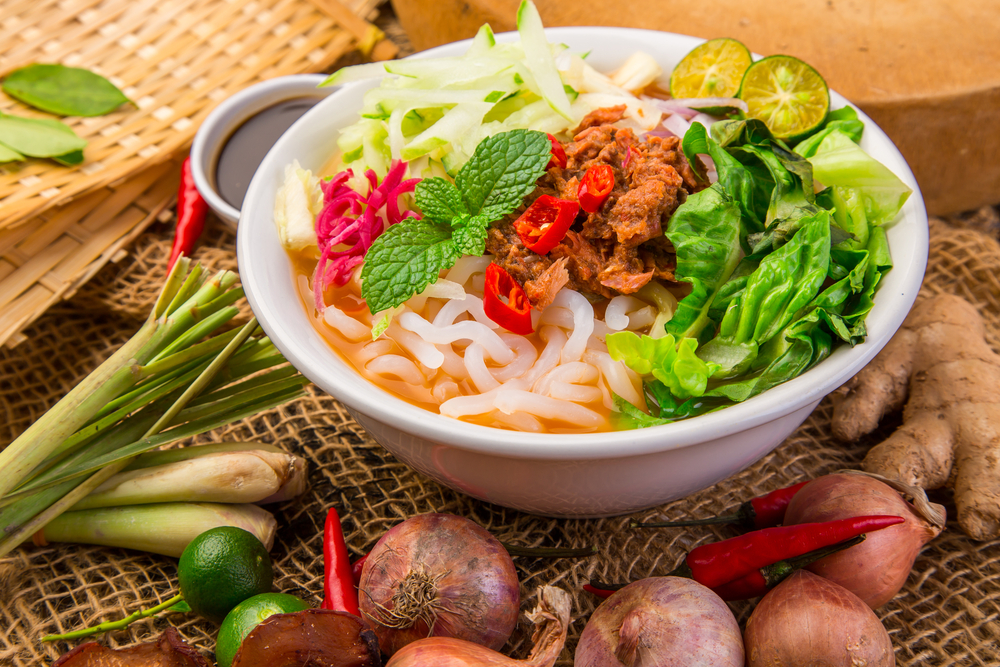 Find this authentic dish at Pasar Air Itam from 10.30 am till 7 pm. It is a small stall. Expect a large crowd here as both the locals and tourists love this place. The price of this dish starts from RM5.
Satay is a Malay version of barbecued meat grilled using skewers. The taste of this meat comes from the peanut powder and curry sauce in which it is dipped. Only chicken or beef are used for this grilled dish. This food item is available in many parts of Malaysia. The speciality of the Penang variety is that it uses small-sized pieces of meat to cook on mini-skewers.
It is a noodles dish made in a tangy sauce and prawns. Unlike the similar dish available elsewhere in Malaysia, the Penang version is red in colour. The broth in which it is cooked is made of prawns, shrimp, and pork bones. The noodles used here are of two types- rice and egg noodles. The dish comes with some crunchy chunks of prawns and pork. It also has a good amount of bean sprouts, which adds to the protein bank and some vegetables. Have it with a dollop of chilli if you like spicy food.
Nasi Kandar is a Malay food that originated in Penang. It is a bowl of biryani rice with vegetables, meat, and chicken with egg or fish curry. People prefer to eat this dish during lunch in Penang. You will find it in all food courts and even at the school or work canteens. It is mainly available as part of buffets, and the prices start from RM 6 onwards. Its cheaper rate makes it popular among both locals and tourists. One of the best restaurants where you must try this dish is the Nasi Kandar Line Clear in George Town.
Nasi Lemak is a popular breakfast dish. As part of this item, the rice is cooked in coconut milk. It is one Penang food that has got many varieties. It is traditionally cooked in a spicy sauce called sambal, boiled egg, peanuts, and anchovies. The street version uses chicken, fish, beef, etc. Taste this dish at Ali Nasi Lemak Daun Pisang, which is the most popular restaurant.
Reaching Penang by Bus
You can easily reach Penang from any part of Malaysia by bus. Many buses run from KL to Penang. You can also board a bus to Penang from Malacca, Ipoh, Seremban, Johor Bahru, etc.
Various operators operate buses to this place at different timings during the day. You can easily check all the details about Penang buses and book bus tickets online from redBus. When you buy online bus tickets, you can compare buses online and enjoy special discounts.
Bottom Line
Trying the food in Penang is one of the top things to do for people who visit here. Some exclusively visit Penang for the food. People can easily reach the place by buying bus tickets online. What makes Penang feel welcoming to every tourist here is the availability of all kinds of cuisines. You would never go hungry here. There are plenty of stalls and restaurants in George Town within walking distance. Make sure to taste the top 5 food items available here.
You may be interested in – Camping and Glamping in Malaysia