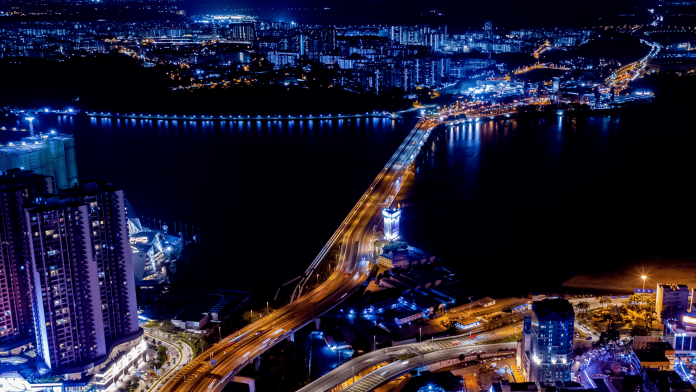 After nearly two years of travel restrictions between Malaysia and Singapore, both countries have decided to restart travel from Nov 29, 2021. The border reopening program is called the Malaysia-Singapore Vaccinated Travel Lane or VTL.

As per VTL (Land), vaccinated people can travel between these countries without undergoing quarantine. However, there are specific terms and conditions that they need to abide by to be eligible for this entry. A detailed explanation of Malaysia-Singapore Vaccinated Travel Lane (Land), its requirements and other important points are mentioned below.

What is Vaccinated Travel Lane (VTL)?
The Vaccinated Travel Lane between Singapore-Malaysia is the open lane through which the citizens of the respective counties on the other side of the border can come back home to visit their families.

Due to the sudden border closure in 2020, several citizens of these countries remained on the other side. The borders opened on Nov 29. Under the VTL (Land) rules, crossing through the Causeway is allowed for up to 1440 travellers per day.

Who is eligible for Malaysia-Singapore Vaccinated Travel Lane (Land)?
Citizens of Malaysia who are currently living in Singapore will be allowed and vice versa.
People who are permanent residents can enter their respective countries.
Long term pass (student visa, long term visit visa, employment pass, work permit) holders are also on the allowed list of people.
The eligible people must be fully vaccinated.
They can enter only when they are travelling by the designated buses allotted for VTL travel. Sixty-four buses are permitted to travel from Singapore to Malaysia and vice-versa. Transtar Travel is one of the bus companies that will run buses between the two countries. You can book bus tickets online for the same.
One COVID-19 negative test is mandatory to enter Singapore, and two tests are needed to enter Malaysia. One test before the trip and another upon arrival.
Documents Required Under VTL (Land) Between Malaysia and Singapore
The primary requirement is the vaccination certificate of the eligible passenger. The rule does not apply to children under the age of 12.
Vaccinated Travel passes procured from the respective country of arrival for all eligible passengers except children under 12.
Confirmed bus tickets for the designated date. It is required for all and must be procured at least three days before the travel date.
PCR Test certificate (test taken within 48 hrs of departure time). Digital authentication of the test is mandatory for travelling to Malaysia. Passengers must also register and pay for the test, which will be done after arrival.
Kids under the age of 2 do not need to take the pre-travel tests.
For entering Singapore, travellers must have an SG Arrival card. To enter Malaysia, they must have the MySejahtera app downloaded on their phones to help with contact tracing.
Passengers must also have travel or medical insurance as applicable.
Conclusion
Only land and air travel are allowed at the moment. However, the government is considering opening the borders for general travellers by mid-December. You can book bus tickets online easily using the redBus app/website.

To know about booking bus tickets online in Malay, please visit: Tiket Online Bas
You may be interested in reading – Travel Guidelines for Vaccinated Individuals