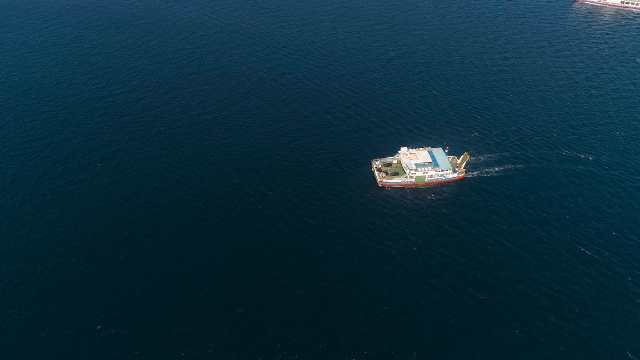 The coastal areas in Malaysia and neighbouring countries can be easily accessed by a ferry. Since road transport is not available to many areas in Southeast Asia, ferry services prove helpful to tourists and commuters. There are many benefits of travelling via ferry.
Ferries are equipped with various amenities onboard and help in island hopping. Online ferry tickets are also available to various islands in Malaysia, Singapore, and Indonesia. People can compare prices and timings of various ferry operators before booking a ferry ticket online. Passengers can also enjoy the scenic views of the shoreline and the sea when travelling via a ferry.
Benefits of Ferry
Affordable tickets
Booking a ferry ticket reduces the per-person cost of travelling as car rental charges are much higher. The ferry tickets are different for both a child and an adult. An adult ticket usually costs more than a child ferry ticket. You can reach quickly from one location to another via a ferry as compared to other transportation mediums. Ferry operators allow passengers to book return tickets also. You can book ferry tickets online via redBus.
Higher accessibility
This is one of the best benefits of travelling via ferry. You don't need to travel to the ferry terminal or physical ticket booking counters for booking ferry tickets. Booking ferry online tickets will help you in ignoring the crowd at physical booking counters. E-ticketing will help you compare the prices of various ferry operators and choosing an affordable one. One should make sure to select a reliable e-ticketing platform for booking online ferry tickets. Ferries are easily available to various coastal areas at frequent intervals. The presence of many multi-national ferry operators has boosted the growth of ferry services in Southeast Asia.
The presence of various ferry terminals also facilitates the passengers. It also helps ferry operators in providing robust ferry services to different coastal areas. Malaysia has a vast network of more than 50 ferry terminals spread across various Malaysian states. Some of the Malaysian states with ferry terminals are Johor, Kedah, Pahang, Penang, Perak, Sabah, Sarawak, etc. redBus can help you in booking affordable ferry tickets from various terminals in Southeast Asia.
Amenities onboard
Ferries have various amenities onboard to facilitate your journey. Some of the common amenities offered onboard on ferries are adjustable seats, wheelchair (for disabled passengers), luggage compartment, reading light, emergency exit system, etc. Some ferry companies also allow passengers to book a private room or charter the ferry. You can also book a ferry for functions and private parties. Food and snacks are also offered by some ferry operators to their passengers. However, many ferry operators in Southeast Asia have not been providing snacks onboard due to the recent COVID pandemic.
Some ferry operators also offer courier services (only for documents) to their customers. You can also transport heavy luggage from one coastal area to another via a ferry. However, the luggage policy is different for various ferry operators, so you should to refer to the luggage policy of your respective operator. It is advised to refer to the safety guidelines being followed by a ferry operator before going through the online ferry booking process via redBus.
Safe travel
You can travel safely to various islands via a ferry. The ferry operators provide secure ferries built according to modern safety standards. The Malaysian Ministry of Transport also governs the ferry services in the country. If any adverse situation arises like bad weather, sea tides, etc., the ferry operators are informed in advance. Ferry operators only operate in clear weather, thus ensuring the safety of their passengers. Kids aboard on ferries are also safe as operators take various safety measures. You can buy an anti-nausea band from different ferry terminals if your kid is prone to seasickness or vomiting during the ferry journey.
Besides providing basic safety amenities like seat belts, emergency exit systems, etc., the ferry operators also take extensive measures against the recent COVID pandemic. They sanitize their ferries at frequent intervals and disallow passengers to travel via ferry if they show any COVID symptoms. Passengers should also follow various safety measures while travelling via a ferry like wearing a mask, following social distancing norms, etc. Booking online ferry tickets will help you in avoiding the crowd amidst this COVID scenario. Online ferry booking will also help you in enjoying discounts and exclusive offers (if available). A reliable online ferry booking platform will keep you away from any middleman charges and, you can enjoy your journey.
Scenic journey
Travelling via water transport is always a mesmerizing moment. You get to witness the marine life and shorelines of Southeast Asia. If you are booking a ferry to Langkawi from Penang then it will take you around 2.5 hours to cover this route. You can enjoy some scenic views of the sea and various islands in between your ferry journey. You can also travel by ferry to various islands that provide adventure activities. Apart from this, you can also go snorkelling and diving near the shorelines of the Malaysian islands.
In a nutshell
There are many benefits of ferry that you can enjoy. You can travel with your friends/family by booking online ferry tickets. Ferry services are easily available due to the presence of various ferry terminals and operators. The cross-border ferry services are currently affected due to the recent COVID pandemic.
To travel by ferry, book your online ferry tickets on redBus now!