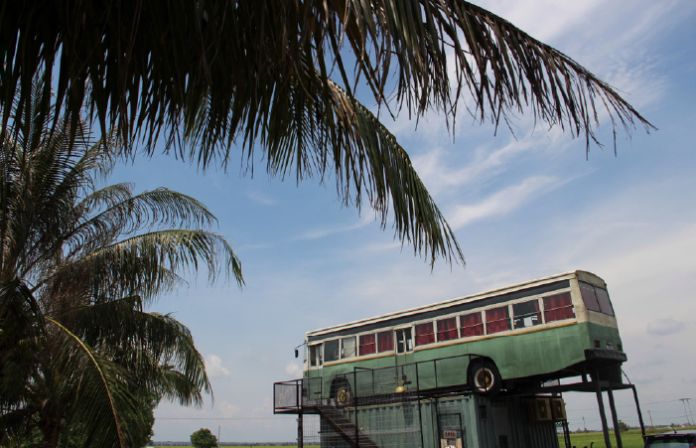 Malaysia is a haven for adventure lovers and is chock full of beautiful destinations. Tourists from across the world fly in here every year to enjoy its many attractions and indulge in the culture. If you're planning to move around Malaysia, though, your best options would be the railway transit lines and booking a bus online to travel.
Here's why you should take the bus and skip the flight or train.
Recommended reading: Bus Travel in Malaysia- Why is it important?
1. Enjoy A Local Experience
There's nothing like exploring your surroundings like a local than by taking a bus journey. Buses have many stopovers when traveling from one destination to the next. This lets you see different parts of the city and gives you the freedom to get down and explore interesting sites.
Traveling by bus is a very local experience and lets you see these sites through the eyes of the locals. It's also a good way to familiarize yourself with different routes and uncover hidden gems. These are spots you'd normally miss if you were to take the train or airplane, such as that restaurant tucked away near a bus terminal or a museum right next to an alley which a bus is passing by.
When you're booking a bus online or offline, ensure you make your online bus booking on a bus that has fewer seats. This will give you more legroom for comfort during your journey.
2. Travel on a Budget
Traveling by bus is one of the cheapest ways of getting around Malaysia. Many shuttle buses run from KLIA, and you can learn about different routes by simply taking a look online.
The bus transportation network is designed to accommodate tourists, and you won't have any difficulty moving around different cities since there are hundreds of highways connecting every corner. The pricing is also very affordable if you're booking a bus online, and there are long-distance buses available for enjoying extensive itineraries.
Many redBus ticket providers like Causeway Link, Eltabina Jaya, and City Express operate throughout the city, and the most popular bus routes are = Kuala Lumpur International Airport (KLIA) to Genting Highlands, KLIA to Johor, Puduraya Sentral to Kuala Lumpur, Pekeliling Bus Terminal to Kuala Lumpur, etc.
Express buses connect Singapore to Malaysia directly, and millions of tourists prefer using this option. The most popular departure points for Singapore to redBus Malaysia journeys are –
Golden Mile Complex
City Plaza Shopping Mall, Geylang Road
Queen Street Bus Terminal
Singapore Textile Centre Merchant's Association
The Plaza, Beach Road
3. Never Worry About Missing A Trip
Unlike traveling by car or plane where you have to wait a few hours to make the next booking if you miss, you don't have to worry about that with a redBus ticket for Malaysia. This is because buses in Malaysia run every 5 minutes, for example, as in the Kuala Lumpur BTS Terminal. If you miss a hub, you can always catch another at the nearest major hub in your origin city.
4. You Get To Enjoy The Festive Seasons
If you're traveling by bus and book your bus online at least a few weeks early, you'll find that you can enjoy the festive season without the sky-high fares. Make sure to watch out for offers by trusted bus companies and take advantage of bus tour packages. These are exclusive and let you explore the best of the country. However, if you're traveling on a budget, don't expect too much.
Most buses in Malaysia don't have air conditioning and may not provide meals. Upscale coaches are a different story, although you'll have to pay more for them since they come with fancy amenities. Carry your own snacks for long-distance journeys and pack light lunches.
5. It's More Fun
There's something charming about traveling by bus that doesn't match the experience of trains or flights. You get an opportunity to talk to fellow travelers, interact with locals, and take your time exploring the country. If you're planning to cross the Malaysian-Singapore border, you will find booking a bus online to be your best bet. Before buying your tickets, always check with the provider to see if any incidents happened in the city. You want to make sure you're booking safe routes after all and not ones that faced accidents recently.
Lack of easy access to information and bus schedules is a problem faced by first-time travelers in Malaysia. redBus online is a trusted bus service provider for Malaysian tours and changes that by bringing you everything you need at your fingertips. Also, beware of people trying to sell you bus tickets when you arrive at the terminal and always buy either online or from the ticket counter.
You can visit the redBus website to book online bus tickets and browse through various departure and arrival schedules. If you are looking for bus tour packages, you will find festive offers and more details on the platform. Enjoy exploring stunning Malaysia to your heart's content today and travel places by getting onboard redBus.