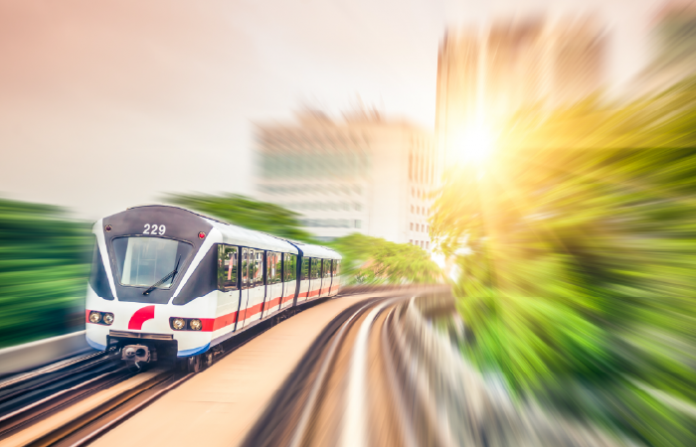 Filled with bustling, bubbling cities and known as a melting pot of cultures, religions, and races where everybody lives together happily, Malaysia is a fantastic place to spend your vacation. Many people think that traveling through the city is difficult, but public transport in Malaysia is the best way to access the city conveniently.
Malaysian public transport offers some of the best options to explore the beautiful country. Buses that come under public transport in Malaysia will take people through some of the most scenic bus routes, such as the KL to Kuantan and the KTM Klang.
You would like to read: Bus Travel in Malaysia – Why is it Important?
Road Transport
Buses
The cheapest option for public transport in Malaysia is the buses. There are many air-conditioned and non-air-conditioned buses that connect various bus routes, Malaysia, within and interconnecting the cities. Every city has its bus hub and services, such as the Kuala Lumpur public transport and Penang Sentral. You can find amazing bus services and several good operators like Sani Express, Mayangsari Express, Transnasional, Perdana Express, etc. at redBus website. 
Popular Routes and Terminals
Buses play a very significant role in Malaysian public transport. There are various bus routes, Malaysia, taken by people as they connect many popular cities and attractions. Some of the most popular routes are:
Johor to Kuala Lumpur
Ipoh to Kuala Lumpur
Kuala Lumpur to Penang
Melaka to Kuala Lumpur
Hatyai to Penang
Genting Highlands to Singapore
Most of these routes go through terminals of various tourist states. The main terminals in KL are the Hentian Duta, TBS, and Pudu Sentral. If you are heading towards these major terminals, then the buses would take you through Ipoh Amanjaya Bus Terminal, Sungai Nibong Bus Terminal, Terminal Bas Kangar, Kuala Perlis Bus Terminals, etc.
Several operators are offered by the Kuala Lumpur Public Transport System that links the center of the city and the suburbs with Klang. The KL bus routes, Malaysia are wonderful and worth checking for. The hub offers buses to many regions like KL to Kuantan buses, KL to Penang buses, and others. KL to Kuantan buses take routes that are very scenic and wonderful.
Penang Sentral bus terminal is another important hub for the state as well as surrounding areas. The Penang Sentral bus terminal offers spectacular views and is a great place to hang out. This is a significant hub for public transport in Malaysia and offers several modes of transportation.
Standard Ticket Prices:
Within Kuala Lumpur, the bus tickets cost only a few cents to go from one stop to another. Traveling to other cities can cost RM 35 to RM 98 per ticket, depending on the bus operator and the destination. It is often better to book tickets online, as there are various price ranges. These fares are inclusive of taxes and other fees for transportation. Prices are according to the distance of the route.
2. Rail System
Railways are an essential part of Public Transport in Malaysia. Keretapi Tanah Melayu Berhad (KTM) connects almost every major city in the country.
Popular Routes and Stations:
There are many convenient stations, including Kuala Lumpur, Port Klang, Klang, and Seremban. These trains take you through many routes, such as the KTM Klang route that people take daily. Though routes like the KTM Klang routes are very crowded, these are some of the best and quickest ways to get to attractions.
The major long-distance KTM routes, also called the Intercity Routes, are arranged in the shape of "Y" with Singapore and Johor at the bottom. The junction of the Y is the Gemas. The West Coast Line (or the North-South route) is the left arm, and it goes past Ipoh, Penang, and KL to the Thai border.
Jungle Railway (or East-South route/ East-Coast Line) is the right arm, and it takes people to areas of Kota Bahru. This is a lovely route where people can admire the sights of oil palm, rainforests, and rubber plantations.
The Kuala Lumpur Public Transport also provides a monorail that serves many stations covering a specified distance in the center of the city. The Kuala Lumpur Public Transport Monorail offers services for major shopping centers like Chow Kit, Bukit Bintang, and Imbi. This stretches from Titiwangsa Station to Kuala Lumpur Sentral Station.
Learn about TBS – how this terminal has raised the bar!
Standard Ticket Prices:
Ticket prices for the KTM trains can range from RM 2.30 to RM 5.00. The Skypark Link Trains fares range from RM 5 to RM 11and they also have monthly passes for RM 162 to RM 360.
It is better to book tickets online instead of waiting in queues. It will guarantee a seat and can avoid wasting time during rush times. There are ways to book tickets for several trains like the KTM Klang route trains even 60 days before travel. For a foreign tourist, there are chances of getting rail passes for a given time.
3. Sea Transport
Ferry services in Malaysia are a must-try experience.
Popular Routes and Ports:
Malaysia has five major ports, namely Port Klang, Penang, Kuching, Kuantan, and Kota Kinabalu. Boat/ ferry services are available to travel to any part of the country and can connect various islands to the country.
Popular routes for tourists include Mersing to Tioman Island, Kuala Lumpur to Lankayan Island, Marang to Kapas Island, Kuala Besut to Perhentian Islands, and more. Holiday cruises are also available and can be booked early. Local tour agents run the sea travel services within Malaysia.
Standard Ticket Price:
The price of ferry tickets varies depending on which port you travel from and what your destination is. It can range from RM 18 one way for an adult to reach Langkawi from Kuala Perlis to RM 282 for a round trip from Kuala Besut to Perhentian.
4. Other options
Taxis in every city run on a meter, but taxis for interstate and smaller areas run on fixed charges. Flag-off price for taxis is RM 3, and passengers are charged 10 cents for every 115 meter after that. Motorbike rentals are a little informal, and these are usually offered by shops and guest houses in the major tourist areas. Bicycle rickshaws, though rare these days, are still a crucial part of the public transport scene.
Traveling like a local is an ideal way to explore any place. Check out the various ways to move around the city and book early using redBus! Planning your vacation and booking your tickets online is now easier with redBus!
To know about bus ticket booking in Malaysia in Malay, please visit: online tiket bas