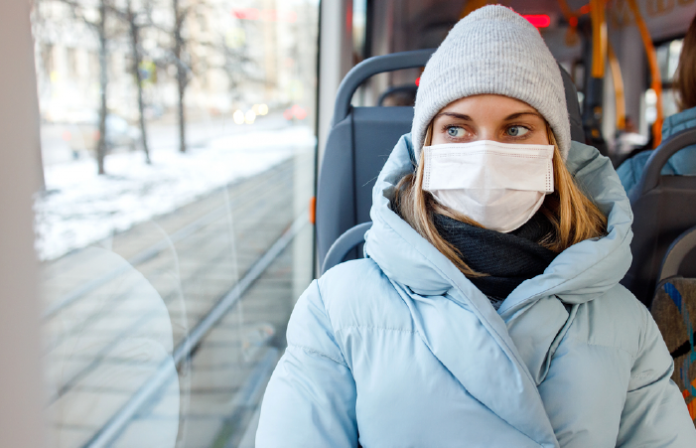 Malaysia records around 4,700 Coronavirus recoveries meaning approximately 70% recovery rate, which is one of the highest COVID-19 recovery rates in the world. Taking the increasing green zones into consideration, the Prime Minister of Malaysia has recently declared that there would be ease in the Movement Control Order (MCO). However, it's important to take all the mandatory precautions, even while traveling post-COVID-19. redBus has introduced Safety+ to ensure safe travels by bus for its customers in the post-COVID period by providing sanitized buses, regular temperature checks, distant seat allotment, or masks for the staff. However, for secure travel and safety, you must also take care of a few things while traveling in the bus post lockdown. Practice social distancing inside the bus. Coronavirus spreads through human contact when a person comes in contact with a potentially infected individual. Hence, maintaining social distance is a must even after you've boarded the bus for safe travels.
Wash your hands for 20 seconds whenever possible. Whenever you stop for refreshment or a break, make sure to wash your hands following the 20-second rule. Use a quality soap/ hand wash and dry your hands well after washing.
Carry a hand sanitizer. redBus has also availed hand sanitizers in every bus. However, it is advisable to carry your own and keep it handy whenever required.
Check if your bus is sanitized. All the buses need to go through deep cleaning and sanitization after each trip so that any virus threat can be avoided.
Wear masks while traveling. Even if life gets back to normalcy, we have to learn not to be lazy when it comes to health and hygiene. Make sure that you're wearing the medical-grade face mask and not using handkerchiefs and scarves as a cover.
Do not touch your face frequently inside the bus. It's said that people touch their face around 20-23 times every hour, which can result in infections caused by viruses or bacteria. Practice this habit inside the bus for safe travel.
Carry your own blankets and linens. In order to ensure safe travels in all the buses, all passengers should carry their own blankets and linens as it wouldn't be safe to reuse the same from previous trips.
Cooperate during regular temperature checks while on the bus. Keeping a track of temperature is necessary as it would be easier for the bus staff to take care of the situation immediately.
To avoid spreading the virus, cover your nose and mouth while sneezing or coughing with a tissue paper. If you do not have it available immediately, you can consider coughing or sneezing in the bend of your elbow.
Last and the most important thing- do not travel with symptoms. If you have issues like coughing, sneezing, high temperature, shortness of breath, constant muscle pain, etc. for two weeks before traveling, it's better not to travel. Also, if you notice any of these symptoms in a co-passenger, it would be better to report immediately.
As things, gradually, get back to normalcy in Malaysia, we have to make sure that we make no mistake ever to invite this dangerous pandemic again. The bus is, indeed, going to be one of the best options for safe travels post-COVID19 due to its small-town-reach, newly implemented social distancing measures, and lower cost as compared to air-travel. But, remember that your body and face are the tickets to ensure a nice travel and safety on the bus. redBus is concerned for your safety and hopes that you would never be disappointed while traveling with us post lockdown!