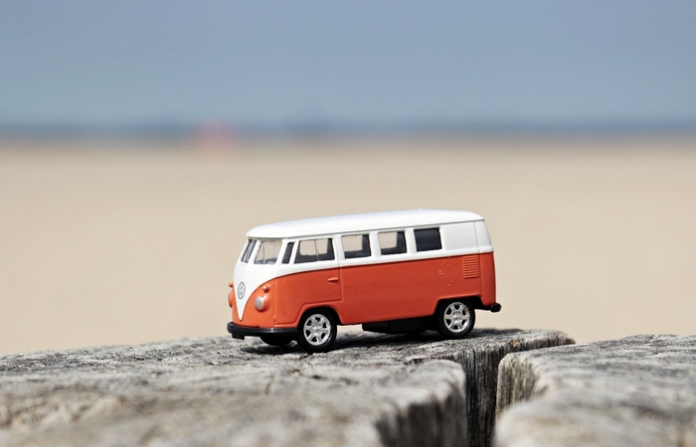 Most of the states in Malaysia are back into business and transportation, as the country marks over 5,000 recovered COVID patients. While some precautionary measures and movement control orders (MCO) are still being followed, a few people were spotted waiting for their respective buses at Penang Weld Quay station. However, people are more careful than ever in the post-COVID period. While it's tricky to choose a mode of transport once the lockdown is lifted, there are many reasons for buses being safer than any other transportation medium. Let's take a look at some of the reasons why we can consider the bus as the safest way to travel!
You may like to read: Things to Take Care of while Traveling in a Bus Post Lockdown
Easy to practice social distancing
Bus aggregators like redBus, along with all the bus operators in Malaysia, have implemented safety precautions when traveling in buses for the post-COVID period. Reducing the number of passengers allowed, using only rear doors for boarding and exiting to minimize the contact with drivers and staff, sanitizing and deep cleaning the buses, fixing the operational hours, and enforcing preventive measures like temperature check and wearing masks are some of the things that make buses a better option to travel in the post-COVID period.
Access to small towns
The best aspect of traveling by bus is that buses have access to small towns. For instance, if you belong to a small town or were on a visit to your parents or relatives, and suddenly you got stuck there due to lockdown, buses can serve as your rescuer. On the other hand, traveling by trains or flights often requires changeovers. Since Malaysia has an extensive roadway of 63,445 kilometers with an 800-kilometer highway from the Thai border to Singapore, buses are the most popular mode of transportation.
Buses can divert to the nearest hospital when assistance is needed
Another reason for buses to be the best option for safe travels in Malaysia is that it's easy to divert a bus to the nearest hospital by road during any medical emergency. Due to the risk of Coronavirus, bus operators would be implementing regular temperature checks in all the buses. And, if any of the passengers is found to have COVID symptoms or high temperatures, immediate help can be sought even in the middle of a journey, something that may not be possible on a train or an airplane. 
Most affordable mode of transportation post-COVID-19
It's quite obvious that as the lockdown is lifted and transportation begins, flights are going to be costlier due to mandatory social distancing and a lesser number of seats available. However, there are fewer flights compared to the number of buses. This makes buses not only the most feasible but also the most affordable option to select for travel after COVID-19 lockdown.
Boarding and dropping points are close to home
The best thing about buses is that unlike far-off airports and train stations, there are several boarding points to hop on a bus. One can choose the nearest option to board and reach the boarding point by walking. In addition to this, passengers can track the bus for timings and plan to reach the boarding point accordingly. At an airport, you may witness the crowd during a layover, which not only causes inconvenience but is also against the social distancing rule. By choosing to travel on a bus, you need not face such issues as you can track the schedule.
There are no congested public washrooms
We all know that toilets may pose the risk of Coronavirus spread. Trains and flights have congested washrooms, which may not seem like a good idea in a world after COVID-19. Buses do not have an in-built facility of the washroom and hence, are more hygienic than trains or flights.
The public transit system is going to be re-invented in the post-COVID era, making bus the safest and most convenient mode of transportation in Malaysia. While traveling in the post-Coronavirus period, travel safety is paramount. All the buses at redBus will come with its newly launched Safety+ features, ensuring passengers' wellbeing. Though all the buses by redBus will entirely be capable of keeping passengers out of any harm, it's a rule of thumb to take precautions individually as well, as suggested by the government guidelines.