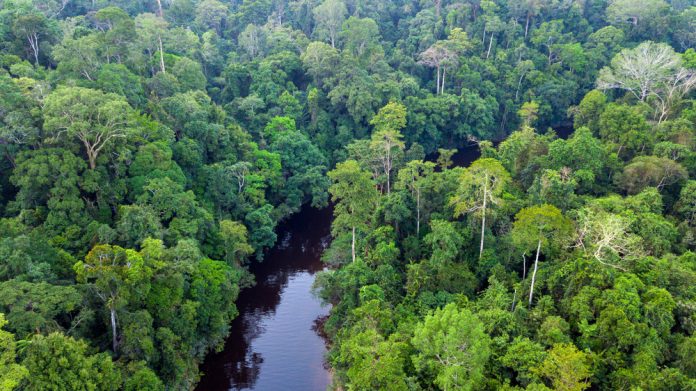 You will come across the term ecotourism very often nowadays. Many people now prefer to go on eco-tours over regular tours during their vacations. So what is ecotourism? The International Ecotourism Society (TIES) in 2015 defined ecotourism as "responsible travel to natural areas that conserves the environment, sustains the well-being of the local people, and involves interpretation and education". Malaysia is a country known for diversity. Its captivating landscapes and nature make it a place many people desire to visit. You will find many ecotourism destinations in Malaysia.
At this point, you might be thinking that all you have done so far is ecotourism, but unfortunately, you are way more likely to be wrong than right. Ecotourism is built around 7 principles, focusing on causing the minimum impact on the places and communities.
The Top 5 Ecotourism Destinations in Malaysia
Taman Negara National Park: One of the most studied places in the country for ecotourism and its impacts, this park is a spectacular destination for ecotourism in Malaysia. Here, you will come across various wildlife, plants, and more during an immersive trekking experience.
The Kilim Karst Geoforest Park: Located in the northeast part of Langkawi is the Kilim Karst Geoforest Park. It is an archipelago of 99 islands situated 25km from Thailand and an incredible destination that offers its numerous visitors a surface of 100 square kilometres to observe the beauty of countless swamps and mangroves that border the river. Biodiversity, stunning views and more await you at this park. You can book a bus from KL to Penang where you can find several ferries to Langkawi.
The 100-acre Lake Gardens in Kuala Lumpur: The Tun Abdul Razak Heritage in the capital is an excellent destination for ecotourism in Malaysia, especially if you are travelling with kids. Its affordable prices will allow the whole family to enjoy a lovely picnic surrounded by astonishing views. You can book your bus ticket online to reach the park from different departure points in the city.
Gunung Mulu National Park: In Sarawak, you can find this fantastic park that reunites caves, forests, and karst stone formations. Here, tourists can discover Malaysia's biodiversity. You will get to see the bumblebee bat, giant porcupines, monkeys, deer, giant insects, thousand of plants, among others.
Biodiversity Paradise of Borneo: When we hear of Borneo, we get to listen to stories of the wonders this island offers. An incomparable variety of primates, including several endemic species, can be seen in this unique destination.
Benefits of Ecotourism in Malaysia
There are so many benefits of ecotourism in Malaysia that we could spend hours talking about the subject. However, in a humble attempt at mentioning some of the most significant benefits of this sustainable practice, we could say that:
It preserves the environment from the detrimental effects of human activity. Some ecotourism programs help protect endangered animals and plants from extinction while teaching the local community and tourists the positive impact they can make.
It helps raise awareness about the environmental problems that Malaysians face, which can ultimately ease finding solutions that come from locals and responsible tourists.
It allows both hosts and visitors to live fulfilling experiences. On the one hand, tourists get the opportunity to discover a new place under sustainable conditions and experience fresh encounters with nature and wildlife that they could hardly find in their daily routines. On the other hand, hosts feel respected and valued, along with their culture, as tourists recognize the importance of their traditions and help to preserve their home.
Remember that you are acting against the principles of ecotourism when you visit commercial venues during your journeys and disregard the local communities and traditions trying to introduce your habits even when they could be detrimental to the environment.
The potential for ecotourism in Malaysia is gigantic, and they know it, which is why this form of tourism represents one of the main appeals of the country and helps protect the environment.
To know about booking bus tickets online in Malay, please visit tiket online bas!