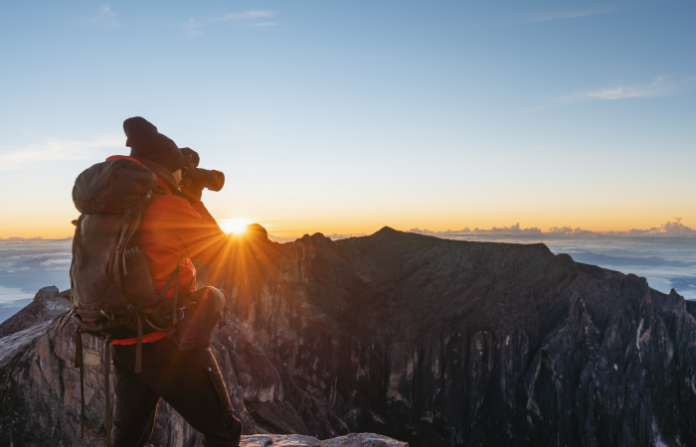 With great cultural diversity, exotic wildlife, culinary delights, and affordable options for accommodation, Malaysia tops the list of backpacking in Southeast Asia. Malaysia is an Asian country, well-known and world-famous for beaches, rainforests, and a mix of Malay, Chinese, Indian, and European influences. Coastal tourism is at its peak in Malaysia, tourism being its central business. In comparison to other countries that are recommended to plan your trip, Malaysia is one of the safest. One only has to be vigilant with his or her stuff and belongings and use common sense while traveling.
Planning your trip to Malaysia and visiting its famous beaches is not that expensive; it can also be budget-friendly. In the subsequent paragraphs, we shall discuss which all places can be included while backpacking across Malaysia. Along with that, we shall throw light on the best cuisine and souvenirs one can shop from Malaysia. We will also take a look at some special exhibitions and the best places to take photos in these beachy locations, which cannot be skipped.
Getting in and Staying in Malaysia
Accommodation in Malaysia can be booked based on your preference of location, i.e., in Kuala Lumpur, Melaka, Cameron Highlands, Penang, etc. Top hotels that can be booked in shoulder months could be Traveler Bunker Hostel, Gerard's Place, and The Frame Guesthouse. It is an easy task to book airlines to get into Malaysia. If you are already on vacation in Singapore, it is very comfortable and budget-friendly to book a bus and plan your trip to Malaysia.
Kuala Lumpur
While backpacking across Malaysia, it is recommended to visit Kuala Lumpur first, where you will find numerous famous destinations to visit and enjoy the best of Malaysian cuisine. Nightlife in Kuala Lumpur can be experienced in Golden triangles where visitors can enjoy clubs, drinks, restaurants and can even book their stay. Many Buddhist temples in Kuala Lumpur are major tourist attractions these days. 
The greenery and waterparks constructed in Kuala Lumpur will give you immense peace and pleasure. Entry to these places is mostly free. While many of these are open until 9:00 pm, a few places are closed on weekends, and temples are closed from noon till 4:30 pm. Kuala Lumpur can be enjoyed for three days. Then, one can move on to the next destination in Malaysia, i.e., to Melaka.
Best Places to Visit in Kuala Lumpur: Petronas Twin Towers, KLCC Park, Buddhist Temples
Melaka
After Kuala Lumpur, it is very convenient to take a bus and reach the south side of Malaysia that depicts the historical part of Malaysia. Melaka or Malacca, in southern Malaysia, was earlier known as Malacca. A one-night stay is enough in Melaka to explore the real beauty related to culture, art, and historic sections of Malaysia. 
Visitor attraction in Melaka is mainly for Stadthuys Square and Christ Church, a unique red-colored square which is believed to be the oldest Dutch colonial structure left in the East. Entry to these places are free, and they function till 9:00 pm during the night. Hence, one can easily plan to visit these places during day time and while staying in Melaka. There are various places for shopping, gastronomical experience, and buying local items. 
Best Places to Visit in Melaka: Jonker Street, Flea Market, Sultanate Palace Museum, Maritime Museum
Cameron Highlands
Cameron Highlands is just 4 hours from Kuala Lumpur and can be reached by bus easily in only 35 MYR. Travelers can also go on a guided tour in Cameron Highlands only at 50 MYR. Guides will explain facts about the mossy forest, which will help you understand the wildlife and ecology Malaysia. When travelers go for backpacking across Malaysia, they can try hiking in Cameron Highlands for a new experience. 
One can hike through tea plantations in more days as in total; there are nearly 14 hiking trails in Cameron Highlands. One can also check out the details of all the trails and their importance before planning out a hiking trip. Once you spend quality time in Cameron Highlands, you can take another bus to reach Penang and spend three days here.
Best Places to Visit in Cameron Highlands: Boh Tea Plantation, Mossy Forest
Penang
During backpacking across Malaysia, one can stay in Penang for three days, a city known as the food paradise of Malaysia. All sorts of traditional food, including Chinese, Indian, and European, can be well tasted in Penang. George Town, where people can see Chew Jetty and enjoy the cheapest beers at Antarabangsa Enterprise stall, is in Penang. Backpackers can choose to stay at The Frame Guesthouse in Penang, an economical and one-of-a-kind hostel with almost all the general facilities and requirements. 
Best Places to Visit in Penang: George Town, Farlim Night Market
Souvenirs, Special Exhibitions, and Best Places to Take Photos
The best places to shop in Malaysia are Hiro Comic world, Central Market Kuala Lumpur, and Gift World Souvenirs Sdn Bhd. Best souvenirs are Batik, Sarong, handwoven gifts, tropical fruits, chocolates, songket, cucuk sanggul, and regional art. There are many events and exhibitions organized in Malaysia that visitors can plan to attend. Some of these events and exhibitions are Homestore Warehouse Sale, Christmas Shopping Carnival, and JB Makana & Shopping Tour. One can bring back textiles, chocolates, coffee, spices, oil, which are made only in Malaysia. The beaches, temples, mosques, museums in Malaysia are so beautiful that one must not skip taking photographs at these locations. 
Cuisines in Malaysia
The national dish and the best food in Malaysia is nasi lemak, steamed rice with coconut. In Malaysia, one can relish traditional food which is worth praising and enjoyable. One can view three major ethnic groups in Malaysia: Malays, Chinese, and Indians. There are many vegetarians in Malaysia, and vegetarian food can be found easily. On the other hand, the main emphasis is on seafood and meat, which is observed in almost all the dishes you check in here. Exclusive recipes in Malaysia, one must try being a first timer, are roast pork, fried fish with skin, bones, and chicken drumsticks. Vegan food can easily be found here along with well-known deserts and sweets like agar, Ais kacang, Aiskrim Potong, Batik cake, Botu coci, bubur cha-cha. 
Best Time to Visit Malaysia
The best time to visit Malaysia is between December and February. Visitors fond of beaches and islands can plan for Malaysia in June, July, and August as these months are warm and travelers can enjoy sunny weather. 
What to Wear in Malaysia
As such, there is no dress code in Malaysia, it's just recommended people going to mosques should wear covered clothes. 
Booking a Trip to Malaysia
People planning backpacking across Malaysia are advised to book at least seven days trip to take the best experience and enjoy vacations to the fullest. All the Malaysian destinations are interconnected and accessible via road transport by buses, trains, cars, ferries. In addition to this, redBus offers a complete package covering all the best places in Malaysia for budget travelers. It is easier for people from all walks of life to book affordable bus tickets via www.redbus.my. With redBus, one can pre-book bus travel with no reservation charges. The biggest pros for redBus is 24*7 availability via calls for assistance to ensure a 100% satisfaction.