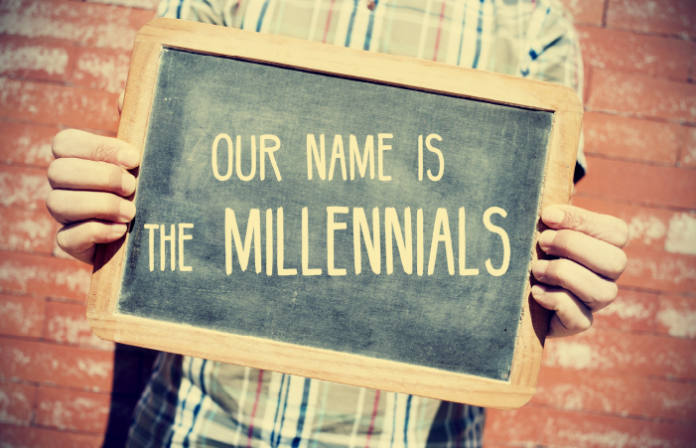 Malaysia is a wonderful country that has more than 25 million tourists every year, and the numbers of visitors only keep increasing! More than half of these visitors are millennials, as traveling is an important part of their lifestyle! Most people know what the millennial meaning is, but there are still a few that do not have a clear idea. 
Millennial means a person reaching young adulthood in the beginning 21st century. Many do not consider millennials to be the greatest generation, but that fact is not always true. In general, millennials are more educated and have brought more ethnic and racial diversity. This is one of the greatest generations as millennials are more understanding and free.
Do millennials travel more? To that, we can say 'YES!'. Millennials do travel more and love spending time exploring various places. This generation wants adventure more than just a mere vacation to have a lifetime of wonderful and crazy memories. This is because; millennials do not want to spend money on traditional life. They only want to spend money on experiences that would enrich their mind and soul.
Also read: Why Malaysia is an adventurer's paradise
Millennial travelers do spend a lot of time finding and learning about their destination to save money and plan the number of days. The number of millennial travelers are increasing because they have the opportunity to work remotely. Since most millennials are tech-savvy, they can work from anywhere in the world as long as they have access to the internet. 
Millennial travelers love to spend some time learning the culture of the new place, and this is why Malaysia is a popular destination! There are many reasons as to why millennials love Malaysia, and here are some of those reasons!
Incredible Beaches
Millennials love relaxing, and Malaysia has a plethora of beaches, exactly for this reason. These picturesque spots are popular amongst this generation! You can use redBus to get to various beaches like Coral beach. The nearest bus stand to get to Coral Beach is the Marina Island, Lumut station.
Beautiful Little Islands
Malaysia has many little remote islands that are perfect for enjoying and exploring in solitude. Millennials love this because they prefer solitude during their vacations for escaping the rush of the city and the crowds and to recharge their souls. Kapas Island and Gem Island are very isolated but beautiful islands. The nearest bus stop to Kapas Island is Hentian Bas Marang, and for Gem Island, it is Bus Express Terminal Kuala Terengganu.
Delicious food
Millennials enjoy trying out the tastes that various cultures offer! Malaysia is perfect for this as they would have no trouble finding international and local cuisines everywhere! Some best places are Chinatown and Damansara Heights. The nearest bus stop to Chinatown is Taman Emas, and to Damansara Heights is Plaza Damansara.
Multicultural haven
Malaysia is a place that takes pride in its diverse religions, traditions, and ethnicities. This generation loves celebrating various religions, and cultural festivals, and the country is a wonderful place to understand all these traditions. Some examples of festivals are the Chinese New Year and the Wesak Day. For experiencing the different religions, you can visit places like Kek Lok Si Temple and Batu Cave Temples. The closest bus stop to Kek Lok Si Temple is Taman Happy Valley, Jalan Paya Terubong, and to reach Batu Cave Temples, you can get down at the Rest Insaf/ APM bus stop.
Festivals and events
This generation loves spending time in various events and festivals, and Malaysia hosts many local and international events, celebrations, and festivals! Some amazing festivals that millennials would love are Afro Latin Fest Asia and International Oriental Dance Festival.
Shopping
Malaysia is one of the best places to soak in the shopping experiences, and millennials love shopping! Many people of the generation shop for fun and relaxation and in Malaysia, you can find so many things for cheap. Central Market and Petaling Street are perfect for this. You can book tickets to KL 111 Central Market to get to the Central Market and to Pasar Seni 2 to get to Petaling Street using redBus.
Hiking and trekking
Malaysia houses some of the best hiking and trekking trails that millennials love for adventure and adrenaline. One of the best places millennials love is Mount Kinabalu, located along with the Crocker range. You can get down at Kota Kinabalu North Bus terminal and then take a minibus to Kinabalu National Park.
Budget-friendly option for millennials
Most millennials travel on a budget, and Malaysia is perfect for this! Transportation, food, and accommodation are cheap, which means you would have enough money to party and spend more time in the country.
Traveling is an important part of the lives of many millennials, and because of these wonderful reasons, Malaysia has become a must-visit destination on their list. Traveling via bus is affordable and convenient for millennials. If you are a millennial, who wants to vacation in Malaysia, book your travel and sightseeing tours online using the redBus app or website. You can get amazing discounts and the best deals on tickets and even hotel accommodation on redBus.