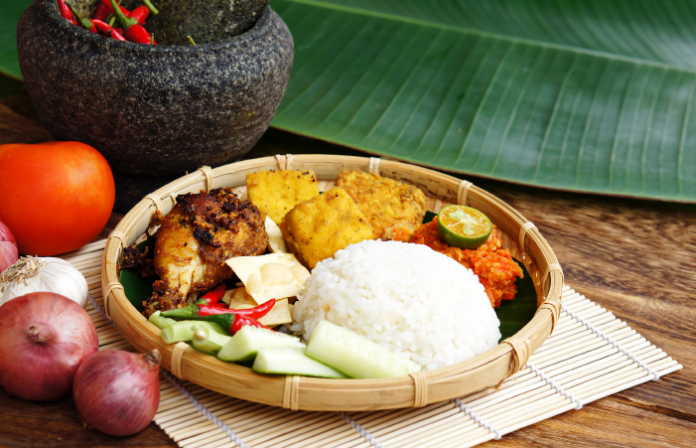 The beautiful country of Malaysia is known for its delicious multi-cuisine food scene. Any visit to Malaysia is a treat for food lovers, as Malaysia ranks among the top food destinations. Malaysia has a diverse ethnic population due to historical migrations, foreign colonisations, and its geographical location. This diversification has resulted in a melange of cuisines and symphony of flavors in the Malaysian food. One can find authentic and blended tastes of Chinese, Thai, Indian, Indonesian, and Southeast Asian Malay cuisines, across the country.  
Here are the top cities in Malaysia which are known for Malaysia's culinary delight. 
Penang
Penang is famous as the "Food Paradise of Asia," so it's no surprise it tops the list of places famous for Malaysian food. The city is renowned for its exotic and delicious mix of cuisines, and no place in Asia can compete with Penang for its street food. Penang cuisine is a mix of Chinese, Indian, and traditional Malay dishes. It also has fusion cuisines like Peranakan or Baba Nyonya, which include regional ingredients with Chinese and Malay cooking techniques.
Book a bus to Penang today!
Highlights:
Karaikudi – is the best Indian cuisine restaurant in Penang. It is suitable for people who prefer spicy and tangy flavors. The most popular dishes are tandoori chicken and peas masala.

Nona Bali – is good for authentic Indonesian food. The most popular dishes are grilled sea bass with Indonesian sambal, ayam rica-rica and bebek ijo. 

Arashi – is an elegant restaurant that serves Korean- Japanese fusion dishes. It is most famous for its delicious hot-pots served with noodles, rice, meat or fish, broth, tofu, and vegetables. The grilled salmon bibimbap is not to be missed and goes well with green tea panna cotta.
Travel tips – Not to be missed dishes are Char kway teow, Hokkien mee, asam laksa, nasi kandar, and Oh-jen.
Malacca City
The World Heritage City, Malacca City, is not only worth visiting for its numerous heritage buildings, colonial structures, ancient landmarks, or colorful rickshaws but also its Malaysian food. The city's cuisine has diverse influences like Peranakan, Dutch, Portuguese, and British. The city is a popular holiday destination of Malaysia with numerous cafes and night markets around the heritage attractions.
Book a bus to Melaka today!
Highlights:
Kedai Kopi Chung Wah – is a coffee shop famous for its chicken rice balls, a local specialty. It only serves steamed chicken with rice balls and chili.

East and West Rendezvous – serves the best Nyonya Zhang and Cendol in Malacca City.

Loh Yong Moh Restaurant – is probably the first and oldest restaurant serving dim-sum in Malacca. 
Travel tips – Don't miss going to Jonker Street during weekend nights when the street turns into Jonker Walk with various stalls selling local food. 
Ipoh
The vibrant capital of Perak, Ipoh, is not as famous as a Malaysian food destination as Malacca or Penang. Still, the people who like local varieties, visit it for its famous eats. The city streets are lined with restaurants and cafes serving local Malaysian cuisine with Malay, Indian, Chinese, or even Cantonese and Hainanese influences. The Ipohites give credit to the spring water from the Limestone Mountains for the taste of their food. The spring water is high in mineral content and is used to both cultivate and cook the food.
Book a bus to Ipoh today!
Highlights:
Yee Fatt Dry Curry Noodles – the famous coffee-shop style restaurant is a must-visit though it serves only two dishes- dry curry noodles and curry noodle soup. 

Nasi Kandar Ayam Merah – is one of the must-visit eateries in Ipoh. The small serves Indian cuisine and

Malaysian cuisine

. Order a plate of rice with Hala-friendly sides, including fish, chicken, curries, and chutney. 
Travel tips – Don't miss Nga Choy kai, kai see hor fun, chee Cheong fun, egg tarts, salt-baked chicken, and Ipoh white coffee.
Sarawak
The city is known for the most beautiful national treasures in Malaysia. Though it has many of Malaysia's national treasures, still its delicious Malaysian food attracts a lot of tourists. Sarawak is a melting point of many cultures and has influences of different communities and tribes in its cuisine. The signature food of Sarawak has a unique taste than anywhere in Malaysia.
Book a bus to Sarawak today!
Highlights:
Oriental Park Café- serves the best Kolo mee in Sarawak available in two types- red and white.

Kek Lapis Dayang Salhah- the small shop that sells a variety of Kek Lapis Sarawak or Sarawak layered cake is a delicious dessert and specialty of Sarawak. 
Travel tips – Must eat dishes are Sarawak laksa, Kolo mee, Umai, and Pansuh Manuk.
Kuala Lumpur
The capital city of Malaysia, Kuala Lumpur, is also known for its food. The city has a diverse food culture with street food eateries as famous as high-end dining restaurants. The city has a culinary diversity with an array of cuisines from Malaysian cuisine to Indian cuisine and from Chinese cuisine to Western cuisine present in its restaurants. The best food of KL is not restricted to fine-dining restaurants but is available in the streets too. Street food KL is a major draw for tourists to Kuala Lumpur.
Book a bus to Kuala Lumpur today!
Highlights:
Little India- has many eateries serving Indian cuisine.

Chinatown- the most popular place for Street food KL due to its numerous street shops and hawker center serving delicious

Malaysian cuisine

.

Jalan Alor Night Food Court- is known for the best food of KL and Street food KL.  
Travel tips – Head to a hawker center to taste the best food of KL and ask any local for suggestions on what to order.
You may like: Michelin-star food hunt in Malaysia
Traveling in and around Kuala Lumpur becomes very convenient with the help of redBus. You can travel anywhere in Kuala Lumpur easily by booking bus tickets online. No matter where you want to go, instantly book your bus tickets on your mobile. Choose your preferred timings, seat, bus type, and boarding points from hundreds of bus operators working around the city.