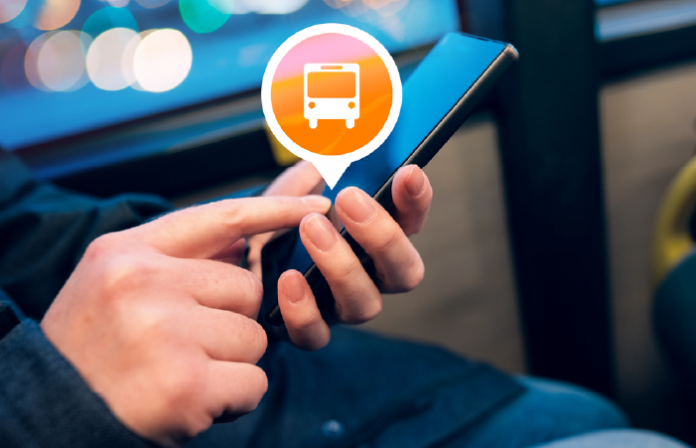 The way we book a bus ticket online is going to change post COVID-19. The current Coronavirus pandemic has changed numerous things in our lives. 'Safety and hygiene' have become our utmost priority at everything we do. Malaysia is gradually easing the travel restrictions, and people who are stuck in one place for a long time, are finally planning to get back to home. As bus is one of the safest mediums of transportation in this period, redBus would like to help you with a few things to remember while booking bus tickets online post COVID-19 to ensure safe travel. Take a look!
Does Your Bus Have Restrictions on the Number of Passengers?
This is the first feature you will notice as you key in your desired destination and choose a suitable seat in the bus. Check if the bus operator has limited the no. of passengers and that the bus is not overcrowded. For the first few months in the post-COVID period, it would be wise to travel in a bus that follows social distancing measures and keeps other nearby seats close to your allotted seat vacant.
Is Your Bus Deep Cleaned and Sanitized?
Cleanliness and sanitization of the bus are the essential things to check before booking a bus ticket. redBus, with its newly launched Safety+ program, has made sure that every bus is deep cleaned and sanitized well before the start of each journey. Bus operators are required to spray a safe environment-friendly bio-disinfectant solution inside every bus to disinfect it.
Does Your Bus Follow Coronavirus Precautionary Measures?
In addition to sanitization, preventive measures like providing hand sanitizers and mandatory masks for crew members are a must. The bus staff is required to wear approved masks throughout the journey. Also, bus operators will not provide linens and blankets to passengers. Passengers are requested to carry their own blankets or linens for their journey. Before booking a bus ticket online, check if these precautions are listed in your bus features.
Will Your Bus Operator Provide Refund on Trip Cancellation?
As the lockdown lifts, we know that there can be medical emergencies, travel restrictions, suspension of the journey, and last-minute cancellation of bus tickets. Whether it's intercity or interstate travel, check if your bus ticket has a refund policy after cancellation. 
Is Your Destination Free from Coronavirus?
Finally, your destination is one of the most important variables to consider before booking bus tickets online. The government has divided cities into different zones depending on the intensity of the spread and the total number of COVID-19 cases. Make sure to check the updates about your desired destination a few days prior to your departure. If you see any risk of traveling to the place, it would be wise to postpone your journey.
With masks and hand sanitizers being more important than face wash and earphones, it's certain that the way we travel will evolve drastically. Traveling by bus is way safer than any other mode of transportation; yet, you must keep a few things in mind when it comes to choosing from a plethora of buses on your route while booking a bus ticket online. redBus wishes you a safe and convenient trip post-COVID-19 and would be ready to help you in every way possible for travel safety!