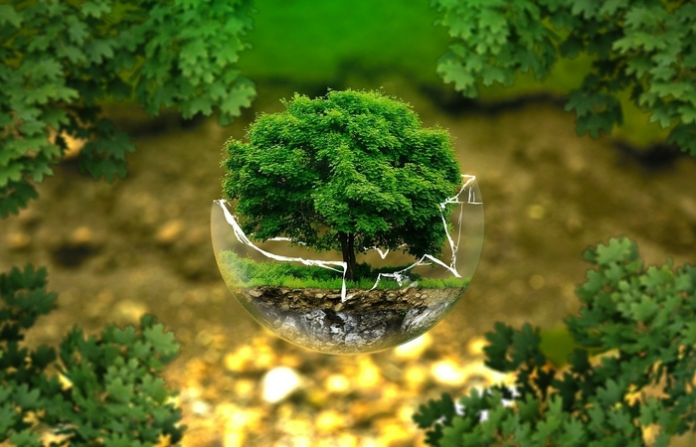 Earth Day 2020 (22nd April) is going to be much different than all the Earth days we've celebrated in the past. The COVID-19 outbreak that the entire globe is fighting with seems like a wake-up call for all of us for planetary consciousness and empathy for our environment. So, before we wish 'Happy Earth Day' to the world, it's important to learn what our responsibilities as inhabitants of the earth are. 
What should we do to avoid any life-threatening pandemic in the future? How can we contribute to the environment to establish a harmony between ourselves, other animals, and the ecosystem around us? With these insights in our minds, let's take some steps on this World Earth Day to help the earth a better place to live!
Reducing the unnecessary electricity usage is a pledge that you can take this Earth Day. Make sure to turn off the lights and other electrical devices when not in use. You can also consider replacing the regular bulbs with energy-efficient ones.
'Water, water everywhere, and not a drop to drink!' If you don't want this line from Samuel Taylor Coleridge's poem to be true, stop wasting water. It's fun to bathe in the shower, but a half bucket of water can do the same with less amount of water being wasted.
Think twice about packaging before buying any product. In place of industry-made juices and candies, natural fruits and vegetables are not only healthy but also do not create harmful trash.
Get organic farm products. Organic farming, with the lack of pesticides and fertilizers, helps create more biodiversity, maintains the soil quality, and reduces pollution.
Plant trees! The Earth Day 2020 theme is 'Climate Action,' and hence, planting trees at home can be one of the best ways to celebrate. From air-purifying plants like Peace Lily, Basil, Mint, and English Ivy to vegetables like Tomatoes and Radishes, planting comes with several benefits.
Get involved with environmental groups and associations! Even when you're spending time in quarantine, you can join various campaigns online and support the groups for their Earth Day activities by donating or some other way.
Listen to podcasts on environmental issues. Many environmental activists and researchers have made their talks, concerns, and inputs on the prevention of the environment available in the form of talks. To make the Earth Day 2020 more meaningful, you can go ponder over these podcasts.
Finally, spread the word! You might have used social media for sharing happy pictures and fun stories. Now is the time to share something that can be useful for the earth. Tell your friends what you're going to do on Earth Day 2020, ask them to join you, and spread the word through their social channels.
If you're still wondering how to celebrate Earth Day, you can check out all the Earth Day events that were organized in previous years and get ideas. Amid all the social distancing measures that are being taken due to COVID-19, redBus wants you to keep up the spirit of Earth Day even at home.
redBus is the world's largest online bus ticket booking platform trusted by millions of happy customers globally.
redBus wishes you a happy Earth Day, and if you've more ideas on celebrating it at home, please let us know in the comments.
Stay home, stay safe!