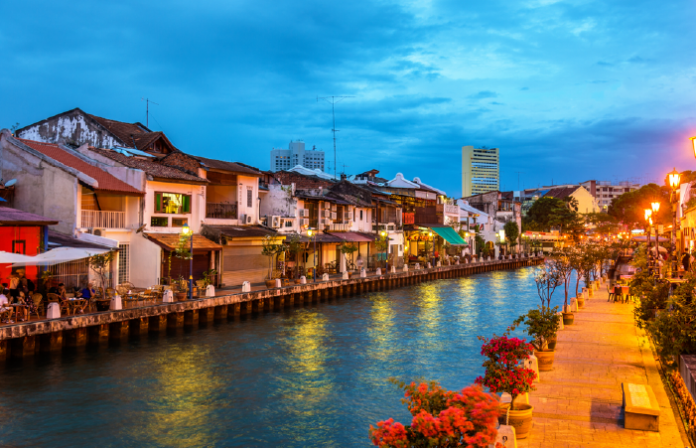 Malaysia was once ranked ninth in the top tourist destinations of the globe. There are many great things about Malaysia tourism like hop on hop off KL (Kuala Lumpur) ride. It is a beautiful country with many tourist attractions situated in Southeast Asia. After manufacturing and commodities, the tourism sector is the third-largest contributor to Malaysia's economy. 26.1 million tourists have visited Malaysia from 2010 to 2019. The GDP contribution of the tourism sector in the national economy has increased from MYR 38.61 billion in 2009 to MYR 94.53 billion in 2018, according to Statista 2020. Malaysia is famous for its medical and spiritual tourism as well. Let us see the highlights of Malaysia tourism in the past ten years.
Types of Tourism in Malaysia
Tourists come to Malaysia for several reasons. The various types of tourism in Malaysia are as follows:
• Cultural Tourism – There are four UNESCO world heritage sites in Malaysia which are the archaeological heritage of the Lenggong Valley, historic cities of the Straits of Malacca, Gunung Mulu National Park, and Kinabalu Park. Malaysia has a lot of cultural festivals going throughout the year. A lot of cultures exist peacefully together in Malaysia as it is a multicultural nation. Malaysia also boasts a rich history and flora & fauna. People travel to Malaysia for visiting such heritage/cultural sites.
• Medical/Wellness Tourism – There are world-class medical facilities and experienced doctors in Malaysia. It is also a hub for herbal and homoeopathic treatment. There are also a lot of wellness centres in Malaysia where people can relax and spend some time in tranquillity.
• Adventure Tourism – There are a lot of beaches, hills, valleys, etc. in Malaysia which are visited by many people throughout the globe who are hungry for adventure activities. Famous adventure activities in Malaysia are Tandem Skydiving, Paragliding at Kuala Kubu Baru, Parasailing in Langkawi, Underwater Scooter in Kota Kinabalu, Langkawi island hopping, etc.
• Agricultural Tourism – Malaysia has rich soil which is very fertile. A lot of things like mango, durian, jackfruit, pineapple, etc. are grown at a large scale in Malaysia. A lot of companies who are involved in agricultural practices go for Malaysia tour for understanding the procedure to grow crops and ensure a high fertility rate.
How the Covid-19 Outbreak affected Malaysia Tourism?
In 2018, the tourism sector contributed around 5.9 % in the national GDP of Malaysia. The government of Malaysia was keen to capitalise on this growth, and they launched the "Visit Truly Asia Malaysia 2020" campaign in the early 2020 but the Covid-19 outbreak made sure that all plans go to waste. The Covid-19 outbreak caused many deaths around the globe. It was almost impossible to take the risk and tour at any place at such times.
In 2019, Malaysia had 2,61,00,784 tourist arrivals from various countries, with the majority of tourists from Singapore, Indonesia, and China. It all came to a halt due to the ban on foreign travels and lockdowns imposed in almost all the countries of the globe due to the coronavirus. Foreign tourism, as well as domestic tourism, was affected in 2020 due to the Covid-19 outbreak. Now the situations are being normal in Malaysia, and it is said that the tourism industry can get back on feet.
Domestic travel has been started in Malaysia, and it is said that once the Covid-19 threats are eliminated, foreign tourism will also start in Malaysia. People have also started to focus on their body immunity and mental health nowadays, and it is expected that they may choose Malaysia as their destination because of the vast medical tourism opportunities in Malaysia.
Tourist Attractions in Malaysia
Malaysia has a lot of tourist attractions/pilgrimage sites like Batu Caves, Berjaya Hills Resort, Cameron Highlands, Crystal Mosque, Genting Highlands, Snake Temple, Underwater World, etc. There are many beaches/islands in Malaysia like Lang Tengah Beach, Rantau Abang Beach, Marina Island, Tioman Island, etc. Malaysia also has many national parks and nature reserves like Kubah National Park, Lambir Hills National Park, Bako National Park, etc. Malaysia is blessed with rich flora and fauna. There are many things to do, like shopping, eating, adventure activities in Malaysia.
How to travel safely amidst the Covid-19 scenario?
It would help if you traveled via a private vehicle or by sources that take safety measures against the Covid-19 outbreak. One can easily book bus tickets online to different cities in Malaysia through redBus. One can also rent vehicles via redBus, which is better than lurking in public for transport. redBus has launched a Safety+ feature in these times which take several safety measures against Covid-19 which are as follows:
• The buses falling in the Safety+ category are deeply cleaned after regular intervals.
• Regular temperature checking facility is provided in Safety+ buses.
• Hand sanitisers are included as a basic bus amenity.
• The bus staff is free of any kind of infection and is equipped with masks.
• Social distancing norms are also followed in Safety+ buses.
What resulted in the growth of Malaysian Tourism?
Malaysian tourism has experienced growth in the past ten years. The major reasons for this growth are:
• The increase of the middle class and spending capacity of people has increased the tourism industry in Malaysia. The majority of tourists are from the neighbouring country Singapore; people are opting for a Malaysia trip by a bus as redBus has also increased its bus services from Singapore to Malaysia.
• Privatisation has helped in the growth of tourism in Malaysia. There are services for tourists in extreme places like hills, valleys, etc. People are now getting conveyance services to these places too.
• The government of Malaysia has seen the potential of tourism in Malaysia and has launched promotional campaigns from time to time. The tourist expenditure also grew by 6.9% in 2019 as compared to the tourist expenditure in 2018. Malaysia also marked 20 million international tourist arrivals in 2019. Once the Covid-19 outbreak ends, international tourism will boom once again in Malaysia.
Malaysia is a hub for tourism, and the tourism industry in Malaysia has experienced a lot of growth in the past ten years. Things have been a little rough due to the Covid-19 outbreak, but as soon as it ends, the tourism industry will rise again in Malaysia. This was all about the highlights of the tourism industry in Malaysia in the past ten years.