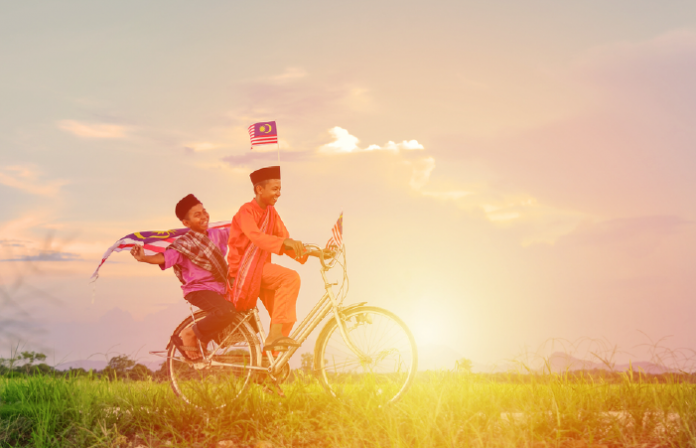 In a scenario, where the whole world is getting over the miserable pandemic, travelling for a vacation to a foreign country is somewhere out of the frame. However, governments of almost all the countries are putting their best feet forward to ensure that the optimum levels of safety and security are in place in their own countries as they are anticipating a healthy start of tourism post COVID.
However, there are certain countries which are focusing more on promoting local tourism at least for some time. Malaysia to be specific is trying hard to keep Coronavirus off its residents by promoting local travel instead of international travel in the current times.
In the wake of the current pandemic, following points elucidate that why residents of Malaysia must tour in their own country and not go to different countries in the current situation.
Know more about Malaysians and a diverse ethnicity
The first and foremost reason why someone should travel around their own country is to familiarize themselves with the culture and people residing in their homeland. Before you visit other countries to explore their ideologies and ethnicity, knowing Malaysia inside out can be the best option.
Moreover, Malaysians are known in to be very friendly and helpful. Getting along with fellow Malaysians can make you spend this time blithely.
Don't miss out the Malaysian delicacies.
There are a lot of recipes which are famous across the world, and these dishes are a part of the Malaysian culture. If you are a food junkie, this is the best time to plan a local trip within your country and try every delicacy to know more about the food culture of your country. People from all over the world come over to Malaysia for its mouth-watering food; you being a local must never leave that chance. From Mee Goreng Mamak to Apam Balik, every Malaysian dish is irresistible.
Don't burn through your savings.
Everyone has come to know that how hard it has been in the past few months in terms of maintaining cash liquidity. There was a situation where people had money in their bank accounts, but they didn't have liquid cash with them. In such a time, if you still wish to take a break and travel somewhere, what can be better than being in your own country and exploring popular places. Rather than planning on travelling abroad and spending so much, local travel can save you a lot of money.
Stay safe with the safest transport system.
Malaysia has been working so hard on safeguarding the lives of its inhabitants through a convenient and secure transportation system since the beginning of the Coronavirus pandemic. No one can be sure about the conditions in foreign countries. Considering this, local tours can at least make you feel secure and safe in your homeland. All the travel service providers of the country operate under strict guidelines laid by the government regarding the Coronavirus widespread.
Booking for these buses, coaches and taxis for a local coach trip have also been made easy and convenient for the passengers so that they don't face problems commuting in their own country. Moreover, the companies guarantee the safety they provide within their vehicles.
World-famous tourist attractions
People from all over the world travel to Malaysia just to have a look at the magnificent architecture and amazing destinations situated in the country and if you being a local haven't seen all of them even once, now is the time that you should. There are many places that you may have no idea about. Some of the must-see local tourist attractions in Malaysia are:
Langkawi Island– Land of Azure Waters
Kinabatangan
Pangkor Island
Sipadan Island
Mantanani
Redang Island
Pulau Tioman
Aquaria KLCC
Kuala Lumpur Bird Park
Taman Negara
Semengohh Nature Reserve
Bako National Park
Kilim Karst Geoforest Park
Kek Lok Si Temple
Petronas Twin Towers
A'Famosa Fortress
Maran Murugan Temple
ATV Adventure Park
Sunway Lagoon
Menara Kuala Lumpur Tower
Islamic Arts Museum
Bukit Bintang
These are just to name a few; Malaysia is truly one of the most beautiful places where there is so much to be seen. While planning local tours, you must not forget about the scenic beauty and the panoramic views that you can experience at the famous beaches of Malaysia.
Explore various cultures
With so many diversities living all together on the same land, Malaysia is a great place to know about different cultures and how they intermingle so well. There are a variety of monuments and temples constructed by these people with a different cultural background which are worth giving a watch. So if you are a gregarious person and someone who prefers local travel, you should explore your country.
Retain the virus
This can be considered as the primary reason behind the restrictions and guidelines by the authorities to refrain from international travel in these times. Every country is trying so hard to retain the virus in their lands, but travelling across the borders can challenge the cause. This has been the major reason behind the worldwide spread of Coronavirus.
So, if you want to contribute towards your nation and the safety of the residents, you should avoid international travel and plan local tours in case you want to travel for fun or amusement.
Help your country earn
This is something which has not got the spotlight yet but is very important to understand about these testing times. There would be a lot of people who might be fighting hard to earn a stable livelihood for themselves and their families. To raise the living conditions of your fellow residents in need, you should try to help them by planning local tours within your own country. There would be many sellers at the tourist places who might be out of business due to the virus widespread. Local travel to these places might help them to recover the losses incurred.