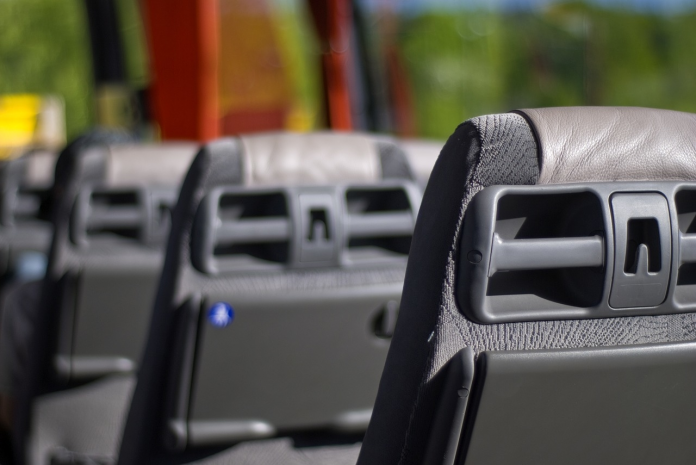 Malaysia has recently lifted all COVID-19 interstate travel restrictions, and by reopening the state borders, families are now provided with a chance to reunite. The Malaysian Government has also given a 'green signal' to public transportation to run with full capacity. However, the local authorities are advised to monitor the situation constantly, and a lot of R&R would be required to make the public transport safer for passengers. Even when the country gets free from COVID-19, the picture of public transport would be changed. So, how would the transportation look like post-COVID? Let's take a look! 
More Focus on Domestic Travel
In an announcement before lifting the travel ban on 10th June, the Government of Malaysia also highlighted the importance of domestic travel and encouraged people to opt for it rather than international vacation. The current situation of the pandemic has taught us the importance of being close to home, and hence people are most likely to book local transport such as buses and trains to reach the destination in the post-pandemic period. 
Wearing masks would be the new 'normal'
Imagine a few months back; we had seen only health workers and people with medical instructions wearing masks. Watching everyone around us in masks is something new that we're witnessing during the COVID-19 outbreak. The Government encouraged wearing face masks in public places. Even for all our future travels, wearing masks would be a compulsory measure while boarding or deboarding a bus or train. 
Sanitized areas and public transportation
The Senior Minister of Malaysia Ismail Sabri Yaakob said that all the buses need to be sanitized after every journey to make them safer for passengers. In the light of disinfecting the buses for future travel, redBus has also come up with a new feature called Safety+, where buses will be deep cleaned and sanitized before starting off for a new journey. Bus disinfection practices would be imperative even in the post-Coronavirus period. 
No-contact Ticketing
Thanks to the contactless ticketing system, it has provided a better way for passengers to move around different cities after purchasing a ticket. There are many benefits of online ticketing- You can book tickets from your home, you need not stand in a queue, you can download the e-ticket on your mobile phone and show while boarding. But above all, it saves you from any physical contact that can spread the virus. redBus has always been the best platform for booking bus tickets online, and future travel would highly depend on the online ticketing system. 
Social distancing
Although there are no restrictions on passenger occupancy for any public transport, the Government has declared that standing passengers should follow social distancing and adhere to standard operating procedures (SOPs). In addition to this, a queue-based entry while boarding the bus or train may also be followed.
Hygiene over luxury
The COVID-19 outbreak has surely made us more concerned about our health and hygiene. There was a time when people wanted luxury and comfort while traveling. Whether or not a bus offers TV, linens, snacks, or other amenities used to be important. However, this preference has changed drastically due to Coronavirus. People, now, look for buses that offer sanitizer, masks, and promote healthy snacking. Fortunately, redBus, with its Safety+ program, has provided a perfect combo of luxury and hygiene while traveling in a bus. 
With more focus on domestic travel, preventive measures like masks and sanitizer, deep cleaning of vehicles, and contactless online ticketing system, transportation will surely have a different scene in the post-pandemic era. COVID-19 had left our streets empty for a long time, but hidden in the struggle to fight the virus is the opportunity to transform the world into a better place for citizens. Features like Safety+ by redBus would surely be a milestone in this strategy.