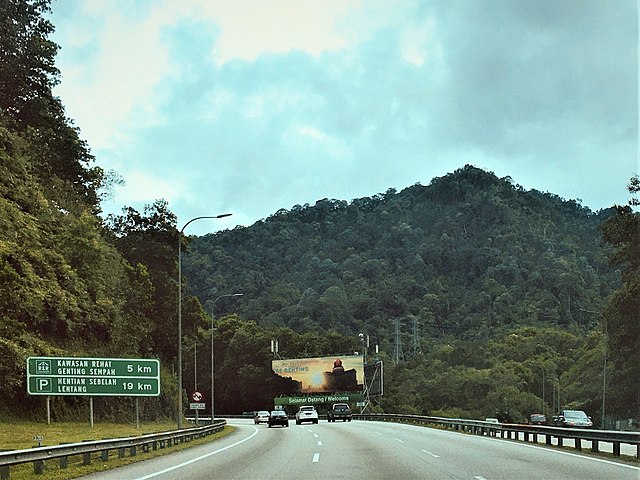 Many people will tell you that ghosts don't exist or there are no such things as ghosts. But, no matter where you go, you will hear stories of haunted places or ghostly beings. These tales may get you shivering, but the mystery also raises curiosity. There are many haunted places in Malaysia with a variety of spooky stories to tell.
The haunted locations are well-known as they are home to paranormal activities. They attract thrill-seekers and people who love to explore such places and try to uncover the mystery behind them. These places are open to the public at any time throughout the day, but it's a different story at night.
Some of the most well-known haunted places in Malaysia are –
Karak Highway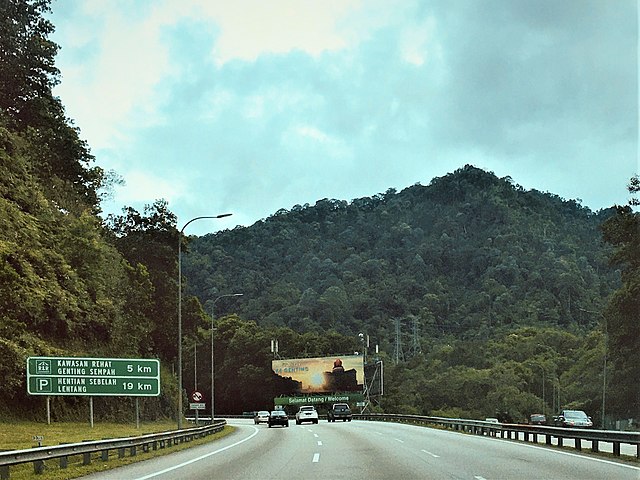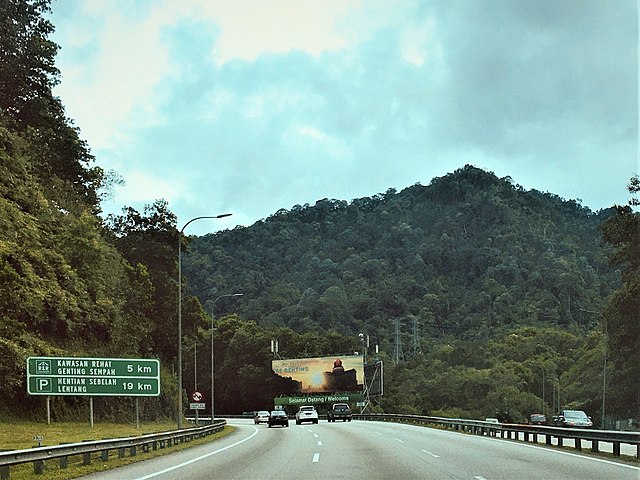 Karak Highway, without a doubt, is one of the most haunted places in Malaysia. This roadway connects the Genting Highlands and Cameron Highlands and has a high rate of accidents, making nighttime travel hazardous. Among the well-known stories is the tale of a pair of yellow Volkswagen that collided here and killed a woman and her child. Many drivers claim that they see a yellow Volkswagen without a driver in front of them, emerging next to them regardless of how many times they pass it.
Aeroplane House
At this location, Mona Fandey and her spouse killed and nearly skinned a well-known leader named Mazlan Idris. Two of them were captured and imprisoned, but Fandey scribbled in Malay on the door, "I shall never die." As per the story, she used black magic for acquiring power from the otherworldly realms. People continue to believe that the mansion is haunted by the remnants of the black magic activity. Because of this incident, it is listed among the most haunted places in Malaysia.
Villa Nabila
The Villa Nabila is a Malaysian haunted mansion with a history of heinous murders. According to legend, a maid murdered the wealthy family that lived here. She planned on taking the family's fortune. This story gets creepier when you learn that the victims' bodies were never found. This place is so well-known that a film was made based on the myth. People avoid going here after sunset because they don't want to cross-roads with any missing spirits.
Pudu Jail
Like spirits who are unable to transcend to the hereafter, jails have a history of unmet freedom wishes. The Pudu Jail was built during the British era and housed nearly 2000 prisoners of war during WWII. In many areas of the prison, visitors reported unusually hot and cold patches. Even when the execution room appeared to be empty, it frequently erupted in screaming. Strange occurrences are still reported on occasions. Even though it was dismantled in 2009 and replaced with a commercial complex, it is still considered one of the scariest places in Malaysia.
Nibong Tebal 99-door Mansion
It is another popular spooky place in Malaysia. For the past 50 years, this was a wealthy family estate that had been abandoned and left to rot. Because of the assassination of a family member, this 99-door home has become a ghost home. In addition, once the family had departed the mansion, a famed witch doctor utilized it to practice black magic. The mansion's dark past was later exploited to contact the invisible by a local witch doctor who settled into its desolate hallways. Locals hesitate even to skirt the estate as dark falls since it is supposed to be cursed. The atmosphere is thick, accented by terrible, unnatural sounds.
Shih Chung Branch School
The level of cruelty that occurred here qualifies it as one among the most haunted places in Malaysia. The relics of torture performed during World War II have defiled this former institution. The 'school' became a slaughterhouse after the Japanese converted it into a military administrative structure. The sight of the school, which is engulfed in wild and untamed vegetation, is enough to give you goosebumps. The spot's forlorn and abandoned state can make you feel uneasy. The fact that there are no records of how many individuals died here adds to the horror. The building has been dismantled and allowed to deteriorate since then. Visitors have claimed seeing apparitions of Japanese soldiers, and strange fits of panic have overtaken some.
Pulau Jerejak
In the late 1800s, this small island off the coast of Penang was used to keep patients infected with leprosy. It is today a popular weekend destination, despite being one of the most haunted places in Penang. It was converted into a prison-rehabilitation centre for the purportedly most dangerous convicts. Sharks were supposed to circle the island, and the sea creatures ate any inmates who tried to flee. Tourists have recorded numerous sightings of souls unable to find peace following an unwelcome exit from this world. After stepping foot in the place, many people described feeling covered in an uncomfortable aura.
First World Hotel
A luxurious hotel of the Genting Highlands may appear to be the final destination on this list of most haunted places in Malaysia. The First World Hotel, on the other hand, is an outlier.
The souls of those who committed suicide after losing everything at the resort's casino are credited for the unexplained events. Guests who are in excellent health become ill for no apparent cause here. Even the hotel's management refused to rent out some of the 6118 rooms since they were said to be cursed. Even when the hotel is at total capacity, the 21st level is kept empty at all times. It's also the same floor that the elevator skips every time it goes around.
The Bottom Line
It is always prudent to avoid interfering with the paranormal realm. Although the list does not exactly scream the kind of holiday you always imagine, these locations have their own stories to tell. You can reach the various places by bus. You can easily book bus tickets online on redBus. 
So, if the explorer in you finds it intriguing, you can try visiting these haunted places in Malaysia on your next trip.
You may be interested in reading – Popular Places in Pahang You Must Visit