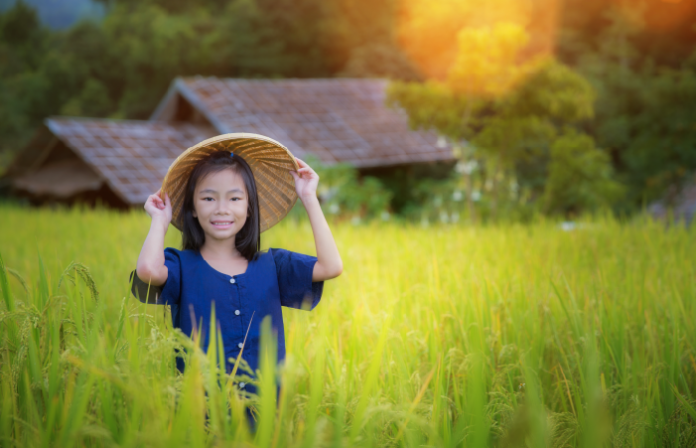 Already started planning for your summer holidays with the children? Ditch the usual water parks and beaches this year and opt for a relaxing farm stay in Malaysia! Agrotourism is becoming extremely popular in the country, and it is also garnering a lot of money from travelers. Since the country gets ample sun all year long, agriculture in Malaysia is abundant. So if you are wondering which farms you could plan a stay in, worry not as there are ample options. To make your choice easier, read on to know about the farms and how you could book your next trip to them.
Although Malaysian farms aren't a common go-to holiday destination, the Government has been spending a lot on agrotourism. There are a lot of farms in Malaysia where you can enjoy a panoramic view of the countryside. Your kids will bask in the sunlight and experience agriculture in Malaysia, along with the animals all around. So let us list out a few famous farms for you where you can go for a perfect day trip.
Also read: Must-visit National Parks in Malaysia
Desa Dairy Farm Sabah
If you are in Sabah and wondering where to go for a small picnic with your family, you should visit the Desa dairy farm. It is located at the foothill of Mount Kinabalu, and thus you will get the perfect view of the green pastures and the mountain. You can enjoy your picnic while enjoying the cold breeze and admiring nature all around you. Often called Little New Zealand, Desa dairy farm Sabah is a place right out of a fairy tale. 
The farm is 199 hectares wide, and the cattle there is a primary example of outstanding agriculture in Malaysia. It is ideal for family outings as there are several activities like feeding calves, goats, and also learning how milk is made. You can even enjoy a cup of frozen yogurt ice-cream while watching the breathtaking view. You can reach the Desa farm Sabah from Kota Kinabalu by bus, car, or even train.
Address – 89308 Kundasang, Sabah
Opening Hours – Monday to Sunday (8 am to 5 pm)
Admission Fee – The Desa farm Sabah charges adults RM 5 and children RM 4
Zenxin Organic Park
Zenxin Organic Park is the first organic farm Malaysia ever started. It is also the largest organic farm Malaysia has. Agrotourism bloomed with the opening of this park as organic agriculture in Malaysia became famous. This should be on the top of your list if you want to know more about the history of agriculture in Malaysia. Situated in Johor, this park looks as pretty as a picture. 
The best part about visiting this Zenxin Organic Park is that it is not only for recreation but also for educational purposes. Your kids will absolutely love this park as everyone can walk or bike around here and feed the animals or even see the varieties of organic fruits and vegetables growing in the gardens. You can also learn a lot about organic farming and plants. If you want to grab a bite here, dine at the on-site restaurant! The easiest way to reach this place is by taking a bus from Kluang's main town.
Address – Jalan Batu Pahat, Kampung Melayu Batu Lima, 86000 Kluang, Johor
Opening Hours – Monday to Sunday (8 am to 9 pm)
Admission Fee – Depends on the tours that you choose
UK Farm Agro Resort
Agriculture in Malaysia has a broad range, and to cover it best and almost completely may seem impossible. But, thanks to great agrotourism, a visit to the UK Farm Agro Resort and you will learn a lot about agriculture in Malaysia. It is considered to be the largest goat and sheep farm. Needless to say, you and your kids will have a great time here. 
Go for the farm tours, feed baby goats, and even take the Sheep Challenge! You can also spend the night here and enjoy some campfire and karaoke. The best part about staying the night is the delicious BBQ that is prepared here! So what are you waiting for? Drive up to this farm or just catch a bus from the city!
Address – Plot 8, Project Pertanian Moden Kluang, KM13 Jalan Batu Pahat, 86000 Kluang, Johor, Malaysia
Opening Hours – Open through the day
Admission Fee – Depends on the packages you choose
The farms mentioned above can be your top picks for the family outings, but you can also venture further and visit the Buffalo Park or the V Goat Park or the Tuaran Crocodile Farm. It is always better to choose unusual and educational spots when you want to go on an adventure with your family. So ditch the beaches and head to these gorgeous farms in Malaysia! Book your online bus tickets through redBus to get several deals and discounts. redBus has bus services all around Malaysia, thus helping you have an affordable yet quality outing!